Bucs Were Healthiest Team In 2020
May 8th, 2021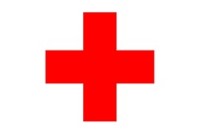 Yes, the Bucs were wonderful against the run last year and after the bye, the offense clicked just like everyone thought it would.
There was, however, a secret sauce the Bucs used to help propel themselves to win the Super Bowl. It's a recipe a team can rarely prepare for or stop.
It was health. Even factoring in The Sickness, the Bucs were the healthiest team in the NFL. Yes, even though Vita Vea was out for much of the season and O.J. Howard was lost for the season.
Scott Spratt of Football Outsiders used the site's mathematical hopscotch formula to determine which team were most dented by injuries.
The Super Bowl champions were the league's least bit by the injury bug.
However, health may have attracted Brady to the Bucs as much as their talented receivers. Tampa Bay finished third in adjusted games lost in 2019, and the metric correlates from year to year with a strength of about 0.30. Age likely plays a role there, and the Bucs had the fifth-lowest snap-weighted age (25.8) in 2019 and (with the obvious exception of Brady) weren't much older last season.

The Bucs were the healthiest team on offense (12.4 adjusted games lost) and second-healthiest team on defense (18.2), but they still faced adversity in their path to a title. Star defensive tackle Vita Vea missed three months with a broken leg, and the team lost several starters including Alex Cappa, Antonio Brown, and Antoine Winfield for portions of the playoffs (though playoff games are not a part of adjusted games lost). But the Bucs were resilient. The team maintained their No. 1-ranked run defense without Vea, and, well, you saw their postseason success.
Joe wonders if the Bucs' good fortune with injuries will continue through 2021? Two straight years of dodging the bullet on major injuries is pretty incredible. Can the Bucs make it three?
Remember that unlike much of the league, the Bucs played four more games and have one less month for their bodies to fully recuperate. One thing going for them is the defense had so many snaps logged by reserve players.
That paid off in the end, as Joe is convinced the defense had fresh legs to go the distance. That experienced depth may prove critical if the Bucs suffer a rash of injuries this fall.