Bruce Arians Implies Starters Should Stay Home Until June
May 15th, 2021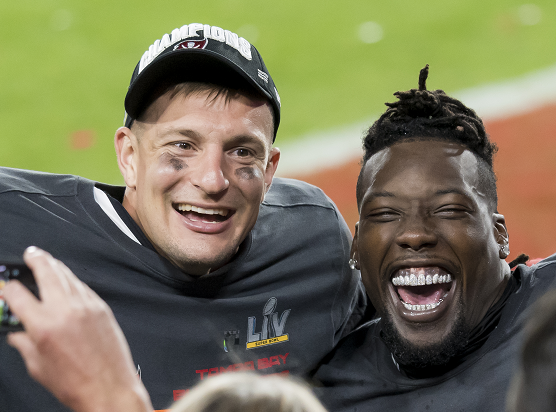 Voluntary spring practices seemed to get a bit more voluntary yesterday.
There's been a lot of chatter from the NFL players union about whether their members should attend voluntary spring practices this season, with mighty Tom Brady weighing on the relative worthlessness of the annual exercise.
As was discussed on the first episode of The Ira Kaufman Podcast this week, there's something stinky about Brady directly or indirectly advising a guy fighting for a starting job or a roster spot to sit home on principle.
Which Bucs running back should sit out OTAs (offseason training activities) and expect to impress coaches while his position competitors are sweating their asses off? Or what about safety Mike Edwards, for example?
Regardless, offseason workouts are voluntary and there's momentum among players to not attend this season. Coaches, of course, treasure every practice and in-person meeting. But it seems Bucco Bruce Arians has softened his stance, per his comments yesterday.
Arians spoke after rookie/tryout-player minicamp practice and sent a message to veterans that he blesses them staying home.
"I'm sure we'll have a bunch more of our guys show up in the next few weeks, not necessarily do I want the veterans here – the starters here – until minicamp (June 7 through 9,) but we need the bottom half of our roster here working."
Joe got a bit of a chuckle at the "bottom-of-the-roster" comment. Does, say, Scotty Miller, call Arians to ask if he qualifies as a bottom-of-the-roster guy?
Does Cameron Brate text Byron Leftwich to ask if he's the third-string tight end?
Of course, Arians could have said he wants all veterans in the house and will just do walk-throughs versus anything physical. Joe is not knocking Arians, but Arians will have to find just the right balance to be sure his team is peaking on Sept. 9, and mentally and physically ready for the 17-game grind.
---
Enjoy today's Ira Kaufman Podcast, with special guest Bucs safeties coach Nick Rapone.