Will Jason Licht Play Poker Again?
April 12th, 2021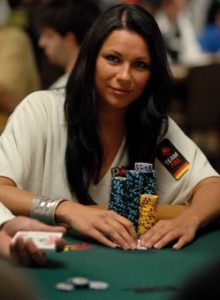 In an often interesting column from NBC Sports, this week's edition documents how NFL general managers have become loose when it comes to draft picks.
The author, hot-dog-eating-contest-protesting, mock-draft-scowling, L.L.-Bean-wearing, Second Amendment abolitionist, Mike-Florio-arguing, parrot-insensitive, chewing-with-his-mouth-open, soup-gulping, California-train-romancing, anti-football proliferation, outhouse-admiring, airline-napping, steerage-flying, Yogi Berra-worshiping, urinal-picture-taking, video-game-playing, Taylor-Swift-listening, pickpocket-thwarting, Bucs-uniform-frowning, Allie-LaForce-smitten, Big-Ten-Network-hating, pedestrian-bumping, olive oil-lapping, popcorn-munching, coffee-slurping, fried-chicken-eating, oatmeal-loving, circle-jerking, craft-beer-chugging, cricket-watching, scone-loathing, college football-naïve, baseball-box-score-reading, NPR-honk, filthy-hotel-staying, fight-instigating, barista-training, Budweiser-tolerant, baseball-scorecard-keeping, pasta-feasting, vomit-dodging scrooge, Kay-Adams-following, Coors-Light-souring social activist and NFL insider Peter King, noted that back in the 1980s general managers held on to draft picks like they were each bricks of gold.
But one person changed that. His name is Jimmy Johnson.
When Johnson ran the Cowboys, King typed, he didn't see a trade he didn't like when it came to draft picks. The results (and revolutionary philosophy) worked like a charm and Johnson built a dynasty in Dallas.
It took a while, but teams learned from Johnson and now trades involving draft picks happen all the time.
So why does Joe bring this up? Well, there was a young scout who worked for the Dolphins when Don Shula was pushed into retirement and replaced by Johnson, who then took over the football operations of the Dolphins.
And that young scout's name was Jason Licht.
When Johnson came on board, he promoted Licht to his staff as an offensive quality control assistant. Licht has since outperformed his old Pro Football Hall of Fame boss in one category. Licht (unlike Johnson) built a Super Bowl winner in Florida.
It sure seems as if Licht learned a bunch from Johnson. Licht likes to wheel and deal with picks during the draft, not unlike Johnson. In his seven years as Bucs general manager, three times Licht has either moved up or down in the first round. And he's batting .666 in those at-bats.
Licht, in two separate drafts, traded back in the first round. He got his man both times but swung and missed on one: Vernon Hargreaves. In 2018, he traded back for Vita Vea. Last year Licht traded up and got Tristan Wirfs.
So with Licht not averse to dealing in the first round, and sitting at No. 32, would he maybe trade back into the second round and collect a draft pick for next year, when there will be a combine and private workouts, or does Licht possibly have a player in mind to target with a trade up in 2 1/2 weeks?