Tom Brady Talks About His Motivation
April 6th, 2021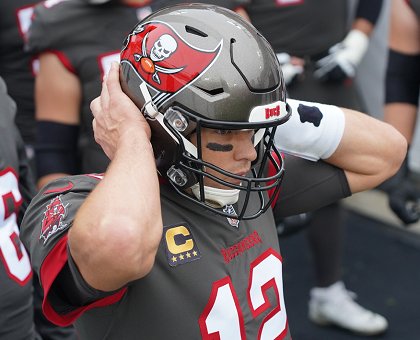 The Buccaneers' quarterback, the greatest in the history of football, will be seen addressing the nation on national television tomorrow morning.
But a nugget of the interview was released today.
Tom Brady had a sitdown with his buddy Michael Strahan for Good Morning America on ABC.
In the published clip, Strahan asks Brady about those who said last year that it won't work for him in Tampa and he should retire.
"I was always kind of motivated by people that say, 'You can't do it. You're not good enough. You're not fast enough, not big enough, you don't have a good enough arm,'" Brady told Good Morning America.

"You know, I've had a body of work over a period of time. So, you know, you just say, hey, like quickly you forget. I think that's the great part about football, too; it's not really about what you did last year, it's kind of what you're going to do this year. So for me it was what I was going to do for the Bucs last year. I still feel that way."
Classic Brady. Joe sure hopes video or audio emerges of Brady unloading on his teammates in training camp this summer when he feels a practice isn't at the level needed to repeat as Super Bowl champs.