Todd Bowles: "We Haven't Even Scratched The Surface"
April 19th, 2021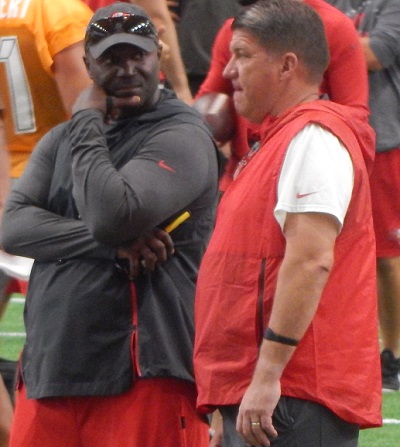 The Sage of Tampa Bay Sports has been a JoeBucsFan.com columnist since July 2016, when Joe signed Ira in free agency to a 13-year contract with 6 1/2 voidable years plus incentives. All of Ira's work is presented by the iconic Tampa dealership, Bill Currie Ford, one mile north of Raymond James Stadium. Ira's friend Sean Sullivan is the Bill Currie GM and he wants to assist you personally — and give you a discount. Find him at BillCurrieFord.com or give him a call.
BY IRA KAUFMAN
The Tampa Bay Buccaneers proudly took center stage for a night of charity and celebration at Innisbrook Resort.
Players and coaches turned out in force last night to support the Arians Family Foundation, which benefits children who have suffered through abuse and neglect. Bruce and Christine Arians greeted the hundreds who attended the gala reception at Inverness Hall.
Bryan and Darcie Glazer represented ownership while GM Jason Licht accepted kudos for somehow returning all 22 starters from a Super Bowl champion. Coordinators Byron Leftwich and Todd Bowles showed up, along with assistants Tom Moore, Clyde Christensen and Nick Rapone.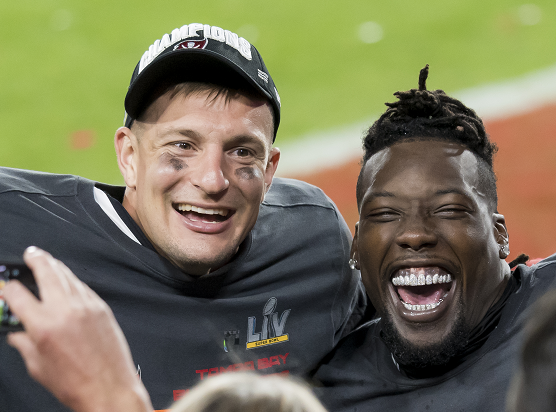 Rob Gronkowski and Jason Pierre-Paul posed for pictures before late arrival Tom Brady walked through the front door, met by an overflow gallery of onlookers that included Innisbrook owner Sheila Johnson.
"Thank you so much, this is a dream come true," Johnson said, gazing up in rapture at No. 12.
You have to realize that Johnson has hob-nobbed with some of the major celebrities on the planet. As part-owner of three professional sports franchises and overseer of five luxury resorts, Johnson isn't easily impressed, but Brady had this 72-year-old executive at hello.
Before the start of an auction that raised hundreds of thousands of dollars for the Foundation, the Bucs talked about the opportunity to become the NFL's first repeat champions since the 2004 Patriots.
"I know the commitment the players have, the front office has and the coaches have to this organization so it's not really a surprise to me," Leftwich said of the rare occurrence of 22 starters returning. "It's a hard-working group and everybody's got their hand in the pile to put ourselves in the best position to win."
Meanwhile, Licht is eager to kick off a draft like no other.
"It's a dream for a GM to actually be able to go into a draft saying I'm taking the best available player, at whatever position," he said. "I'd like to go into every draft saying we're going to take the best available player, and we have in the past, but this year, if this guy doesn't help us this year, so be it — he'll help us in the future. Lots of options."
The price tag for auction bids soared once Pierre-Paul started tossing in personal items, earning him a bear hug from his head coach.
"We've got all our starters back and we'll be ready to roll," JPP crowed. "That's a big commitment and it shows that every one of our guys knows what's at stake."
As a second-year pro, Pierre-Paul helped the 2011 Giants upset Brady's Patriots on the league's biggest stage.
"This one feels much better, man, because I had a lot more family there," he said. "We knew we were gonna win that game. Mahomes couldn't get away …, he went home."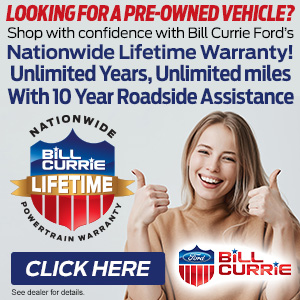 When Cincinnati released Giovani Bernard, the Bucs beat out several suitors for a versatile back.
"I've watched him play for a period of time and it's always great getting veteran players who have a lot of experience," Brady said. "I think he went to school with James White (St. Thomas Aquinas in Fort Lauderdale) and they're really tight."
Bernard and White have both proven to be very effective receivers coming out of the backfield. I asked Brady, who played six seasons with White in New England, if the two backs have the same skills sets.
"Yes and no," Brady said. "I'd say they're a little different. I don't want to compare anyone to James White –he's exceptional in every way — but I'm excited to work with Gio. I've followed him for a long time."
After more than a year of communicating primarily through Zoom calls, the Bucs were thrilled to gather in person.
"To see this and be around them makes me realize we did win the Super Bowl, so this is pretty cool," Licht said in between the constant embraces. "Bruce and Chris are unbelievable. A night like this means so much to them and their entire family. It's great to see the country and the world getting closer to being back to normal."
What's not normal for Buc fans is seeing their favorite franchise suddenly be the hunted one by 31 other teams.
"It actually feels good that we're in this place," Licht told me. "I've been around here for awhile. You and I have had our moments since 2014. It's good to be in this position … it means something went well."
Bowles then delivered the best news of all to a fan base hungry for more.
"It's all about being better than you were the year before," Bowles said. "Going over the defensive cut-ups, we left a lot of stuff out there. We haven't even scratched the surface."
Yikes.
---
DRAFT PARTY!
Here's your video invitation to Big Storm Clearwater, Thursday night, April 29! Giveaways, special guests, and more. Ira Kaufman and Joe will be in the house starting at 7 p.m. Amazing giveaways, including TWO $250 American Express gift cards, courtesy of Florida's Elite Restoration.