ESPN Weighs In On Bucs' Pick At No. 32
April 28th, 2021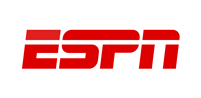 The worldwide leader has spoken. Well, sort of.
Yesterday, ESPN had all 32 of its NFL team beat writers gather on a show broadcast last night. Each beat writer represented the team he or she covers.
So when it came to No. 32 and the Bucs, Jenna Laine announced her new Bucs player.
Defensive end Joe Tryon of Washington.
After the show concluded, Laine Twittered out the clip of her announcing the pick, and her explanation of who she also considered and why Tryon won out.
Of course Joe has the video. You would expect otherwise?
Here's who I went with at No. 32 for our NFL Nation Mock Draft and why ⬇️⬇️⬇️ pic.twitter.com/sizdFhipRN

— JennaLaineESPN (@JennaLaineESPN) April 28, 2021