Pair Of Contracts That Could Be Extended
March 3rd, 2021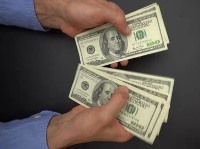 One way for the Bucs to free up cash to keep their Big 8 free agents is to extend contracts.
To do this, of course, the player has to be kosher with it.
Now a lot of folks are fixated on the contract of park-violating, home-invading, NFLPA-ignoring, down-forgetting, handshake-stiffing, jet-ski-losing, biscuit-baking, tequila-shooting, trophy-throwing Bucs Super Bowl-winning quarterback Tom Brady.
Last week Bucs AC/DC-loving general manager Jason Licht said he is open-minded to extending Brady's contract, which expires at the end of the 2021 season.
Joe wrote a week ago about Licht potentially doing the same thing for left tackle Donovan Smith and center Ryan Jensen. Like Brady, both have contracts expiring after the 2021 season.
Jenna Laine of ESPN laid out the numbers yesterday. And added another offensive lineman to the mix.
Smith and Jensen will count $14.25 million and $10 million respectively against the cap …  But Licht said both would be returning in 2021, giving the Bucs all their starters from 2020. New deals for both could help alleviate their cap situation. Marpet already agreed to restructure once last year, which freed up $4.125 million. With a $12 million cap hit this year, it could certainly help if he did it again.
Here is the thing Licht has going for him: If guys get backloaded new contract extensions. It is believed the salary cap will jump next year and maybe even more so in 2023.
Joe guesses that with more and more people getting vaccinated, officials will allow more fans in NFL stadiums. At least an average of half-capacity across the country ?
Also, the NFL is just about finished finalizing its new TV contracts. The NFL's goal was to double current TV revenue. It may not be that much but Disney/ABC/BSPN just went from paying the NFL $1.9 billion a year to $2.6 billion annually, an increase of some 30 percent.
Those TV deals will certainly bump up the salary cap.
Despite Smith's avowed and devout haters still lying awake at night wanting him run out of town, the Bucs have a significantly higher opinion of Smith and from what Joe can gather, they have no desire to see Smith walk out the door after the 2021 season.
Jensen, too, is a guy the Bucs like and this past year he had his best season with the Bucs.
Jensen will be 31 after the 2021 season, Smith 28. So it is not like the Bucs would be extending old men.