"Happy" Ending For Robert Kraft
March 22nd, 2021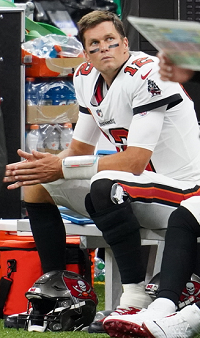 Patriots fans largely have been a grumpy and bitter lot over the past year.
But not all of them are sour.
Strip-mall-friendly Patriots owner Robert Kraft is a New England fan, of course, and he's happy, so he told Albert Breer of SI.com.
Why is Kraft happy, other than the zeroes in his bank account? One reason is the new Super Bowl ring coming to Tom Brady's finger.
"Well, I was really happy for him," Kraft told Breer. "He's a great guy and he gave us 20 wonderful years, and he made the choice to do what he wanted to do. Look, I wasn't that happy to see him leave, but we gave him that opportunity to do it. And I want to say if we're not going to win, and someone's got to do it, I'm happy for him. He deserves it."

Kraft then laughed, and said, "I'm not normally that polite."
Joe had to laugh at Kraft saying he's not always so polite. One can only imagine.
Joe also found it interesting that Kraft talked about how Brady got out of New England on his own terms — "what he wanted."
Hopefully, Brady gets what he wants this season, too.