Bucs Should Embrace Youth, Says Former Tom Brady Teammate
March 3rd, 2021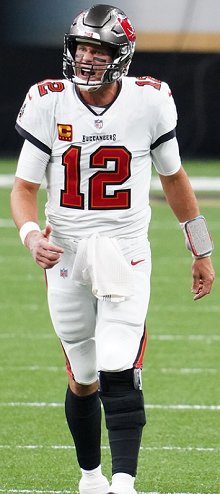 A Tom Brady friend and former teammate, a guy new to the media world, weighed in on Bucs free agency and seems to be in agreement with general manager Jason Licht when it comes to one area of building the roster.
Retired running back Shane Vereen was a co-host on SiriusXM NFL Radio this week with friend of Joe host Alex Marvez. Bucs chatter emerged and the guy who once caught 11 balls from Tom Brady in a Super Bowl had firm opinions on free agency.
Vereen sort of believes that the Bucs should consider the full value of Brady on the roster when making the tough calls over the next two weeks.
Like Licht, Vereen believes the Brady Effect should last long past his time in Tampa, but that only happens if plenty of young players are in the mix.
"You do whatever you can to keep two of them, whatever that may be," Vereen said of the Bucs retaining veteran free agents Chris Godwin, Shaq Barrett, and Lavonte David. "And what you do with whoever you are unable to keep, you bring a young guy in. And I'm a firm believer that if Tampa is able to bring in young guys right now while Tom is still playing, while that culture is still there, and you can get as much young guys to feed and learn and understand that culture of championships, understand that it's Super Bowl or it's an unsuccessful season, I think that's going to bode well down the line for the future of the Tampa Bay Bucs."
It's an approach worth considering. Yeah, the Bucs are all-in now, and Joe doesn't want to see any of these three studs leave. But being a lasting contender should still be part of the equation.
Should the Bucs fear replacing David in the draft, or scoring another young receiver in the draft, something they've been very successful at doing?
Yeah, the Bucs should fear Shaq walking out the door.