Tristan Wirfs Reveals A Deep Connection With Rob Gronkowski
February 20th, 2021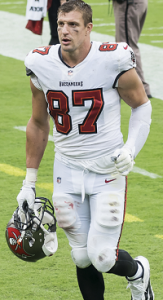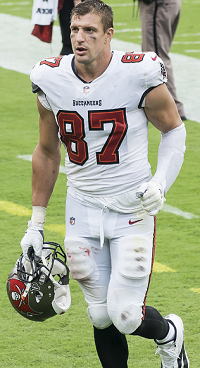 The Bucs' old Hall of Fame warrior tight end and their superstar rookie had a deep bond before they ever stepped on the field.
This was a new nugget to Joe upon hearing it this week.
At the University of Iowa, Tristan Wirfs' offensive coordinator was Brian Ferentz, a former NFL offensive lineman and Patriots coach. Ferentz, the son of Iowa's head coach, coached up Wirfs in college and also was Rob Gronkowski's blocking-focused tight ends coach in New England.
Wirfs explained a bit on SiriusXM NFL Radio recently that Ferentz was their connection that never faded.
"'I don't know why, but he'd always talk about how I'd block at Iowa and how [Ferentz] taught him to block. I don't know how we always got on that topic of conversation," Wirfs said of his relationship with Gronk.

"But it was fun; we'd help each other out quite a bit. You know, he loves blocking. It's crazy. Like a lot of guys love catching passes and scoring touchdowns, but he loves blocking. It's the funniest thing."
Wirfs added that Gronk is "so cool' and he recalled that once Gronk delivered his trademark laugh while blocking a defensive player.
Just another story of the magical 2020 Bucs came together on so many levels.