Vita Vea — Big Man, Big Heart
January 24th, 2021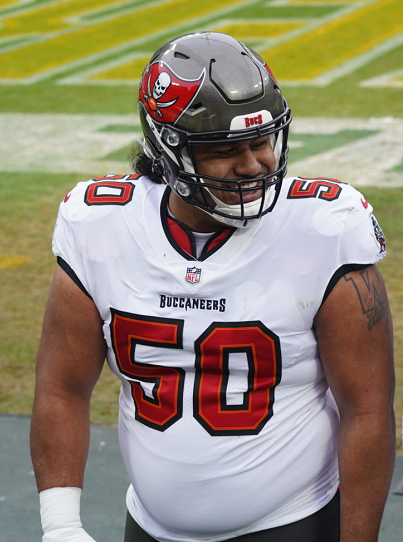 After 3 1/2 months on the shelf with a broken ankle and not one practice in pads, Vita Vea stomped into Lambeau Field today and made a difference.
Joe has to show the manbeast nose tackle some love.
Vea was not his best, which was totally understandable. But he had far more stamina than Joe expected, and his pass rush was a difference-maker.
Vea's performance is such a great sign that he can make a full-strength return in two weeks against the Chiefs in the Super Bowl.
Remember, Kansas City didn't have to deal with him when they beat the Bucs by three points on November 29. And trust Joe, offensive coordinators panic when they prepare against Vea.
Bucs officials have to be loving the commitment Vea displayed to get back on the field. You draft a guy that early in the first round because you believe he loves the game enough to be completely dedicated. And Vea walked the walk.
Vea could have slacked on his rehab when it became obvious that he'd miss the regular season, but the Bucs' biggest man showed how large his heart is, too.