The Reverence Behind The Scenes
January 25th, 2021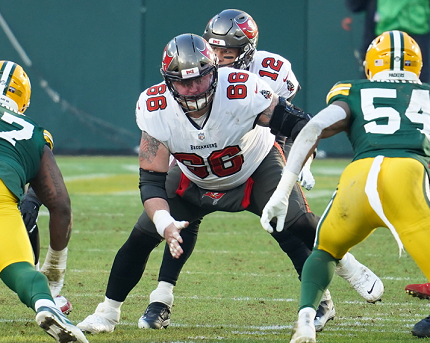 Retired wide receiver Torrey Smith won a couple of Super Bowl rings, but more interesting to Joe is that Smith is a friend and a former teammate of Bucs center Ryan Jensen.
During his show on SiriusXM NFL Radio this morning, Smith said he stays in touch with Jensen and that Tampa Bay's starting center explained to him how Tom Brady brings a much higher level of seriousness and detail than Jensen had ever known.
It was intriguing chatter to Joe for two reasons.
First, Smith and Jensen played together in Baltimore for Super Bowl-winning head coach John Harbaugh. That's a hell of a successful franchise, and it says a lot to Joe that Jensen shared how impressed he was after his years with the Ravens.
First, the initial conversation was about how Saints backup QB Jameis Winston threw 30 interceptions for the Bucs last season while this year's NFL leader had only 15 picks (Drew Lock).
Smith also went on to liken Brady to Ray Lewis because he said the mere presence of Lewis in the locker room made a difference daily.
Joe also found it interesting when Shaq Barrett emphasized on FOX television last night how much time Brady goes out of his way to spend time with the guys at the bottom of the roster and work the entire locker room.
There's a Super Bowl to win, but Joe is still mesmerized by the notion of Brady returning to the Bucs next season. How much better can he make this team?