The $2.3 Million Bet On The Bucs
January 29th, 2021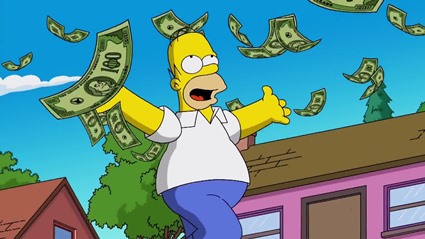 Unfortunately, sports wagering is not blessed by the state of Florida, as it is by dozens of other states.
In forward-thinking states like New Jersey, Illinois and Indiana, among others, you can wager legally within city limits. All the in-game bets and more that once made Vegas famous are accessible there on your phone or computer.
Online sports books like BetMGM or Draft Kings use technology to determine whether you are within state borders, and poof, once verified you can wager.
Well, one bettor in Las Vegas, per BetMGM, has just thrown down $2.3 million dollars on the Bucs, getting 3 1/2 points against the Chiefs in the Super Bowl.
Of course, that's an insane bet nine days before the game, but keep mind a bet like this has a "cash out" option, where the sportsbook might keep 4 or 5 percent of the bet and return the rest. Still, some rich man or woman is swinging a hefty set of footballs this morning.
Joe loves the Bucs getting 3 1/2 at home. The Chiefs defense isn't good enough to shut down Tampa Bay. And Joe won betting on the Bucs to win straight up last Sunday, so this feels like a much better deal.
🚨 Major Wager Alert 🚨

A bettor in Vegas just placed a $2,300,000 bet on the Bucs (+3.5)

The wager would win $2 mil 😳 pic.twitter.com/Es8JdFXugi

— BetMGM 🦁 (@BetMGM) January 29, 2021