Icing The Game, Changing His Legacy
January 10th, 2021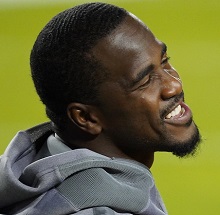 No longer is Lavonte David on the list of special Bucs players that never won a damn thing worth mentioning when they wore a Tampa Bay jersey.
And look who was there last night with the game on the line.
Man, Joe is jacked up after that glorious playoff win by the Bucs. Playoffs!!!
With a 3rd-and-10 at the Buccaneers' 49 yard line with about 2 1/2 minutes remaining, Washington quarterback Taylor Heinicke, who apparently is a Pro Bowl QB, dropped back to pass and was sacked for an 11-yard loss by David.
That was the dagger into the heart of Washington, who was trailing by eight points and didn't have enough juice for a fourth-down miracle.
How fitting it was for David, the longest-suffering Buccaneer, to make that play. Somewhere, Gerald McCoy was screaming with joy.
David led the Bucs in tackles, had that sack, a tackle for loss, a quarterback hit and defended a pass. But far more important, he got his first playoff win.
He'll remember it forever, and apparently so will general manager Jason Licht, who re-Tweeted what's below after the game.
Let's gooooooo!!!!! #GoBucs pic.twitter.com/GpF8yJO12k

— Jason Licht (@jasonrlicht) January 10, 2021