Happy New Year!
January 1st, 2021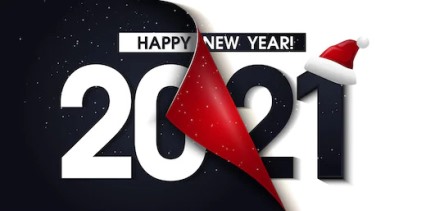 Joe has never been a big New Year's guy.
Oh, Joe loved going to the Outback Bowl (that tradition ended a couple of years ago) and eating spare ribs and black-eyed peas, sucking down Bloody Marys and getting back home (well lubricated) after the Outback Bowl to watch the Rose Bowl and the Orange Bowl.
Long, fun days.
But Joe never really got into the New Year's Eve celebrations. So a new year is coming, big deal! Besides, it is amateur night. No thanks.
Tonight? Well, let's just say Joe bought a bottle of Crown Royal Reserve and is toasting the end of such a horrid, sh!tty year.
The only thing Joe found positive was the Lightning winning the Stanley Cup and, of course, the Bucs became a winner.
We have good things to look forward to in the coming days/weeks. There's a vaccine, thank goodness! And a Bucs playoff game(s) to watch. And hopefully, The Sickness will have subsided from enough people getting vaccinated that by summer, life will be trickling back to normal.
Outside of the Bucs making all the right moves to restore dignity and wins to the franchise after 12 years of mostly dread, 2020, you effing sucked!
Good riddance, 2020. And Joe raises a glass to all of his readers wishing the best for 2021.
It can't be worse than 2020.