Green Bay Or Bust!
January 16th, 2021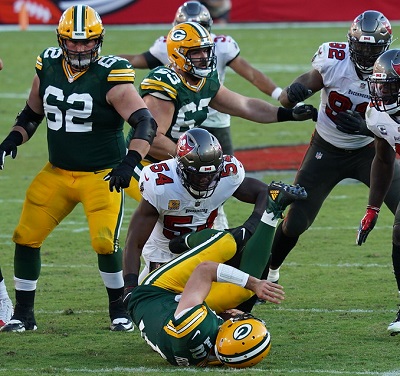 It's official.
The road to the Super Bowl in Tampa will go through Lambeau Field.
The Packers, the NFC's No. 1 seed, wiped out the Rams this evening to lock up their second consecutive trip to the conference title game. They'll either play the Saints or our beloved Buccaneers next weekend in Green Bay.
Joe would have loved to see the Rams score the upset, so a Bucs victory tomorrow against the Saints would have meant a home game in Tampa next weekend. But Joe is actually eager to see Green Bay again. And why the hell not! The Bucs blew them out in October and Joe's not about to pretend that was a fluke.
If nothing else, the Bucs will be able to head to Green Bay with confidence — and hopefully a scarf. The forecast for Green Bay next is for highs in the low 20s next weekend.
First, the Bucs must knock off the Saints tomorrow, a tall but doable task that would be one of the great victories in franchise history.
Green Bay Or Bust!!! pic.twitter.com/wA8p1w3vXH

— JoeBucsFan (@JoeBucsFan) January 17, 2021