Chris Godwin Proved It, Earned A Giant Contract
January 4th, 2021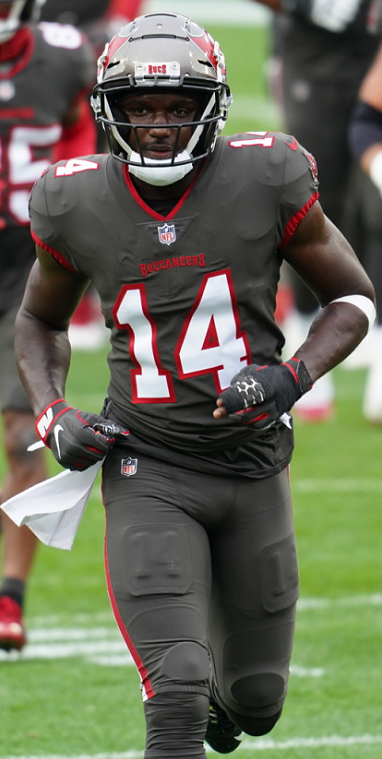 Anyone paying attention with a few ounces of football knowledge knows Chris Godwin is truly an elite receiver worthy of the giant payday coming his way within a few short months.
Yesterday was just the exclamation point on a hell of a statement to the NFL.
Despite a significant early-season concussion followed by a broken finger that needed surgery (double-digit pins inserted), Godwin managed  to gut through his issues and start 12 games and block like a savvy and ferocious beast. Oh yeah, and he had 65 receptions for 840 yards and seven touchdowns.
That's a ton of production on a team loaded with weapons from a guy playing with half a hand.
Diving catches, contested catches, yards after catch and extraordinary efficiency, Godwin does it all routinely, and he's ending on a hell of a run to the playoffs. He caught a whopping 78 percent of the balls thrown in direction this season, and had five catches for an eye-popping 133 yards yesterday with two touchdowns.
No fan should blink when Jason Licht's 2017 third-round pick asks for Keenan Allen/Amari Cooper money, aka $20 million per year.
Rondé Barber is the greatest third-round pick in Buccaneers history. The Bucs' 24-year-old receiver beast might be No. 2.