Best Of The Bucs
January 7th, 2021
BY IRA KAUFMAN
When I called Tony Dungy to inform him that Rondé Barber made the list of Hall of Fame finalists, we started chatting about our All-Pro ballots.
A few hours earlier, I had submitted my choices to the Associated Press. I told Dungy that I checked off one Buccaneer for my All-Pro team, but it would probably be a surprise to him.
It wasn't Lavonte David, Devin White, Jason Pierre-Paul or Tom Brady, I said.
My vote for the best right tackle in the league went to rookie Tristan Wirfs, I told him, quickly adding that I would probably be the only one of the 50 voters to cast a ballot for Wirfs.
"Wrong," Dungy said.

"How do you know?" I asked him.

"I voted for Wirfs, too," was Dungy's reply.
So I'm not alone, and that makes me feel better. If a Hall of Fame coach agrees with my assessment of Wirfs, that means I'm not way off the mark.
Congratulations, Tristan. You received at least two votes for All-Pro in your first NFL season.
And the best is yet to come.
Knowing my ballot would be due in a few days, I paid particular attention to Wirfs during Sunday's matchup against Atlanta. The guy is a wall. The guy is a rock.
The last of the big four offensive tackles off the board in the 2020 draft, it's safe to say Wirfs stands head and shoulder pads above his rookie peers at the moment.
This athletic slab played every offensive snap for Tampa Bay during the regular season — all 1,073 of 'em. He allowed only one sack, beaten by Khalil Mack at Soldier Field in prime time, and was flagged just three times, once for holding and twice for false starts.
Not even Jason Licht could have expected a rookie year so dreamy when Tampa Bay moved up one spot to draft Wirfs at No. 13. Andrew Thomas, Jedrick Wills and Mekhi Becton were already gone and Licht wasn't going to be denied.
The Bucs needed a replacement for Demar Dotson. What they got was a 10-year cornerstone up front.
As a top prospect out of Iowa, Wirfs was considered a punishing road grader who might struggle early in his career against savvy pass rushers.
The scouts were half-right.
While Wirfs has proven to be a physical run blocker, his pass protection skills are a revelation. It's exceedingly difficult to get around this guy on the edge — as Montez Sweat and Chase Young are about to discover.
So why did the Giants, Browns and Jets pass on Wirfs? Because those teams were focused solely on the left tackle position. Thomas, Wills and Becton manned the left side as rookies, with mixed results.
Thomas allowed 10 sacks and was almost run out of the Meadowlands after a string of early struggles. Wills was flagged 11 times, dealt with COVID issues and generated his biggest headline when he was recently cited for drag racing. Becton's play with the Jets was erratic. He needs to lose some weight and lose the seven penalties that came his way.
Wirfs just capped off one of the best rookie seasons in Buc history.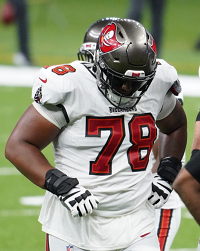 And he did it without OTA sessions and a single preseason game. What's next for this remarkable young man?
It could be a change of position.
New Territory
As well as Wirfs played on the right side, he might be moved to left tackle next season. If Tampa Bay decides to move on from Donovan Smith, Wirfs is the logical replacement. The Bucs aren't afraid of shifting guys around up front … just ask Ali Marpet.
The Bucs head into the nation's capital brimming with confidence.
They've got momentum, they've got Brady and they have the superior roster.
Chase Young says he wants Brady. That's just a brash, talented player sounding off a bit. You don't hear Tristan Wirfs crowing that he wants a piece of Young. That's just a mature, talented player showing his class.
Wirfs does all of his talking in the trenches. My guess is he's about to teach Mr. Young and his cohorts about the sweet sounds of silence.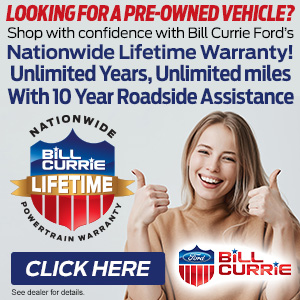 Amazing offers at BillCurrieFord.com. Don't blow it!
.