Shaq Roasts Vikings Kicker
December 14th, 2020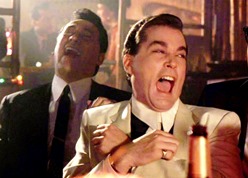 Joe's not worried about Vikings kicker Dan Bailey challenging Shaq Barrett to a fight.
And Joe wouldn't be shocked if that actually happened after last night's shade on national television.
Before Bailey melted down yesterday against the Bucs, missing four kicks that would have totaled 10 points, he was a veteran former Pro Bowler having a down season.
Now Bailey's on the verge of getting fired, and his humiliation and costly misses weren't lost on Shaq.
NBC Sports super insider Mike Florio had a private chat with Shaq after the Bucs' 26-14 victory and shared some of their discussion on Football Night In America.
Florio closed the segment with a quote from the reigning NFL sacks king: "Barrett told me with a laugh, 'Tell the kicker we appreciate him.'"
Ouch!
Imagine if Saquon Barkley had said that about Matt Gay last year. Fun stuff.
Hopefully, Shaq will be saying something similar about the Falcons offensive line on Sunday.