"Preparation Really Takes Over"
December 17th, 2020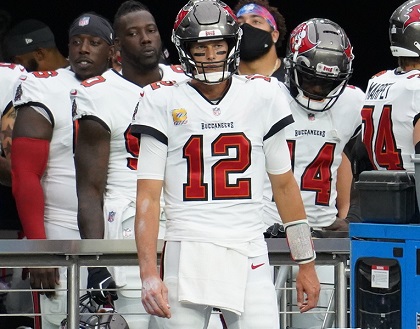 Our beloved Buccaneers bought Tom Brady to restore dignity, decency and relevance to the franchise.
In some circles that's known as winning. And when it comes to what it takes to win critical games, Joe will defer to the QB who has played in 41 playoff games and won 30.
That's Brady's postseason record. It's ridiculous. Who plays in that 41 playoff games?
For perspective, Jameis Winston lost 42 games as a Bucs starting quarterback.
Today, Brady talked to virtually-assembled media and offered a few thoughts on late-season football. For Brady, this time of year is about meshing all your knowledge gleaned through the season — and what's available on film — and using it to outfox your opponent and play confidently.
"… When you play teams late, preparation really takes over," Brady said. "Preparation so you can go out there, play with confidence and execute well. That's part of what I really enjoy about playing in December. I feel like I can get a pretty good feel for the opponent."
On Sunday, Joe sure hopes Brady uses all that experience and knowledge to start hot for a change. Joe would love to see Bucs fans get those celebrations started early. A 28-13 lead after three quarters would be a beautiful thing.
The reeling Falcons are ripe to get dissected by a veteran Bucs team with everything to play for.
Go earn your money, Tommy!
---
Watch the Bucs with Ira Kaufman and fired up Bucs fans on Sunday at Big Storm in Clearwater. GORGEOUS covered outdoor seating!
Between noon and 1 p.m., Joe's friends at Florida's Elite Restoration will buy you one free draft beer (limited choices). Ira and the legendary manbeast Zach Seifter will be in the covered area handing out free beer vouchers.