"It's In Them"
December 23rd, 2020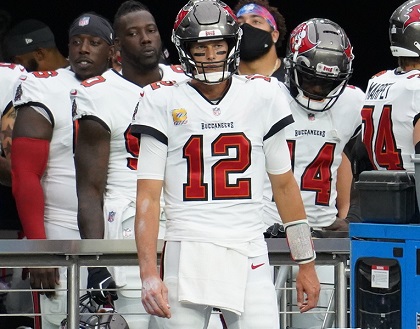 Back in 2016, when the Bucs were hot at 8-5 and Jameis Winston was coming off a thrilling road victory while throwing to Freddie Martino, Cecil Shorts and Russell Shepard, the Buccaneers' ceiling was unclear (or maybe it was.)
Joe was all fired up, as was the rest of the fan base, but hindsight makes it obvious that the '16 roster wasn't good enough — too weak physically and mentally, and lacking depth.
Fast-forward to 2020, and fans have seen spurts of pure brilliance on offense, defense on special teams. And the Bucs field a team loaded with studs.
"It's in them," emphasized former Bucs receiver and blocking icon Michael Clayton.
Per Clayton, speaking on WDAE radio, that is what makes the 2020 Bucs such a potential X-factor in the playoffs; they've shown they can succeed in all phases of the game.
However, Clayton offered no explanation for the Bucs' slow starts on both sides of the ball other than the tired chatter about lost offseason practices. (If Joe hears that again, Joe will punch a wall).
Joe agrees that greatness is in the Bucs, but consistency is always a factor when it comes to being great. Whether the Bucs play strong and complete games against the Lions and the Falcons in the final two game is almost insignificant at this late date. It wouldn't say a lot about them.
The only real answers will come on the second weekend in January.