Ira Kaufman's 10 Takeaways From Bucs-Vikings
December 14th, 2020
BY IRA KAUFMAN
If you think Bruce Arians had a shred of sympathy for Mike Zimmer Sunday afternoon, think again.
Arians knows what it's like to compete with a lousy place kicker. Now he has reliable Ryan Succop to split the uprights while Zimmer suffered with Dan Bailey.
We'll never know the outcome if Bailey hadn't shanked three FG tries and an extra-point attempt, but we know one thing for sure — this game would have been a lot tighter.
Coming off a bye week, the Bucs said goodbye to the Vikings in the NFC wild-card chase, going up two games and owning the head-to-head tie-breaker. At 8-5, Tampa Bay's playoff path is clear: win at least two of your final three games and that postseason drought will be history.
While far from their best Sunday, the Bucs proved opportunistic.
Two players in particular came out of hibernation to make key contributions — Scotty Miller and LeSean McCoy. Shaq Barrett left his imprint all over the game and Tampa Bay capitalized on some dopey decisions by Zimmer, who was his own worst enemy.
It sure was nice to see the fourth quarter of the season begin with a victory. That wasn't the case in the opening game of quarters one, two and three, so the Bucs are now positioned to close with a 4-game winning streak and an 11-5 mark.
That would constitute serious momentum entering the playoffs with a postseason stud like Tom Brady under center.
This was not a game to place in a franchise time capsule, but Buc fans aren't complaining. Tampa Bay ended a 3-game home losing streak as the defensive line and secondary worked well together. And while this was no modern-art masterpiece, taking down Minnesota should lure worried fans back from the ledge and deposit them firmly on the bandwagon.
Here's how the Bucs subdued one of the NFL's hottest teams:
* Having called out Shaq Barrett to step up his game, let me be the first to salute him for an inspired effort. He finished with two sacks, three hits, four tackles and a huge impact in the biggest game of the season. Todd Bowles did a nice job moving Barrett around and the Vikings couldn't handle him, either on the edge or up the middle.
* The production of Antoine Winfield Jr. had slipped in the past month, prompting speculation he had hit the rookie wall. On Sunday, the wall hit back with a game-high 12 tackles and a key sack. He led the way for a secondary that tightened up its coverage considerably.
* The Bucs ran on 26 of their 49 snaps as Ronald Jones took another step toward a 1,000-yard season that now seems inevitable. With 80 yards in his 18 carries, Jones now has 900 rushing yards in 180 attempts. You shouldn't need Siri's help to realize that averages out to 5.0 yards per carry, right on the dot. His improvement from that sorry rookie year has been a joy to behold.
* Zimmer's brain went to sleep in the late stages of the second quarter, when this was still a game. Facing fourth-and-15 from the Buc 36, with the Vikings trailing 7-6, he declined to punt and ordered Bailey onto the field for a 54-yard FG try … knowing Bailey was floundering. His miss gave Tampa Bay possession near midfield, setting up a TD drive and a 14-6 advantage. That wasn't all. With 35 seconds left in the half, facing third-and-7 from his own 28, Zimmer got cute. Instead of a handoff that would have forced the Bucs to use their final timeout, Kirk Cousins threw incomplete. The ensuing punt gave Brady enough time to move into position for a Hail Mary that drew a flag and gave Tampa Bay a cheap FG. Unforgivable.
* Activated ahead of Leonard Fournette, McCoy was outstanding while Tampa Bay opened the second half with a long TD drive. His four carries went for 10, 5, 3 and 14 yards. He never had another rushing attempt, but he had done his job very well.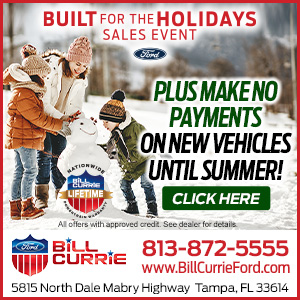 * Dalvin Cook ran for 102 yards against the league's best rushing defense, but Tampa Bay had a winning edge in terms of pass rush. While Brady was hit only three times and never sacked, the Bucs dropped Cousins six times and hit him on 12 occasions. The front four took turns hounding him in the final 15 minutes, a quarter when Cousins had been so effective through 12 games. "It was hunting time for the defensive line," Arians crowed.
* To say the Bucs controlled the clock would be laughable. Minnesota had 27 more snaps and maintained possession for 39:03, so there's plenty to clean up before Sunday's matchup in Atlanta. Another game, another slow start for the home team. That simply won't do against the better clubs.
* Justin Jefferson, enjoying one of the better rookie seasons by a wide receiver in recent memory, was shut down by a secondary that was embarrassed against Kansas City. Jefferson caught only 4-of-8 targets for 39 yards. His only damage came on a 2-point conversion reception.
* Rob Gronkowski and Brady haven't clicked often on long passes, but the future Hall of Fame tight end continues to be a serious threat in the red zone. Defenses don't quite know how to match up with Gronkowski's size and skill set in the shadow of their goal line. There's a trust factor between Gronk and Brady that bodes well for cold games in January.
* There were a few tense moments after Minnesota pulled within 23-14, but the Bucs played smart, physical football in the fourth quarter. Cousins was under intense pressure on each snap — and that's what it takes to play winning defense in this league. In the words of the late, great Al Davis, Matt Ryan needs to go down — and he needs to go down hard.