"I Want A Bigger Bowl"
December 30th, 2020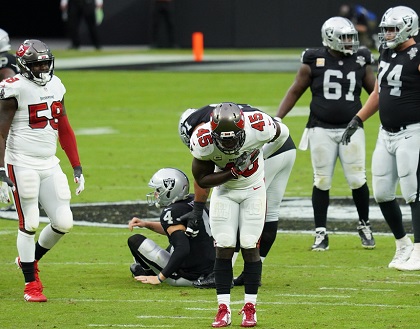 Joe loves getting a peek inside our beloved Buccaneers' locker room.
This time, the look is provided by starting safety Jordan Whitehead, speaking to a national audience on SiriusXM NFL Radio.
Whitehead was asked about Lavonte David and Devin White getting jilted for the Pro Bowl and what the reaction was like among Bucs players.
Whitehead said the topic died in a hurry; guys came up to White and David to say they should have made it and the conversation was shut down by both guys. The first thing I know Devin said was, "I don't care about the Pro Bowl. I want a bigger bowl," Whitehead said.
End of story, per the Bucs' safety. Nobody talked about it again and it's not some sort of motivating force.
However, Whitehead did say that he personally is extra focused to win in the playoffs because he wants it so badly, a guy he painted as the ultimate role model and leader.