Howie Long Talks Criminal Defensive Mistake, And Brady Criticism Is Just "Fodder On TV"
December 5th, 2020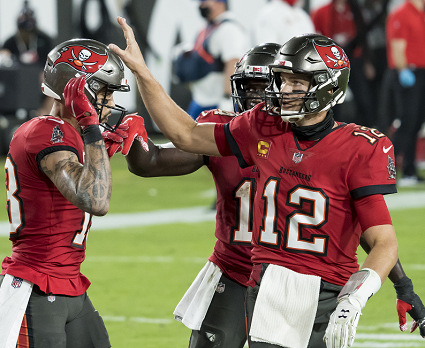 Hall of Fame defensive end Howie Long had very firm and harsh opinions on our beloved Buccaneers this week.
Long really likes defensive coordinator Todd Bowles and the Bucs' defense acknowledged Bowles "made a mistake" in his opening plan against the Chiefs on Sunday.
As for Tyreek "Cheetah" Hill going wild on the Tampa Bay defense in the opening quarter, Long tossed out a little hyperbole, which certainly isn't his cerebral style.
"He had over 200 yards in the first quarter. That's illegal. They should have arrested him right there on the field," Long told The Rich Eisen Show.
Long also wagged a finger at his media colleagues. He called all the endless chatter surrounding Tom Brady's game falling off "fodder on TV."
"It's a joke," Long added, noting that Brady looks great and the Bucs have all the pieces to win a Super Bowl.
However, Long suggested the Bucs' offensive minds all sit down and have a long discussion about running more play-action and eliminating the options in receivers' routes. Brady thrives on knowing exactly where everyone will be, Long said, so the routes should reflect more precision and less of what the Bucs' do now. And Long was clear that Brady doesn't want his receivers to have options.
And to no one's surprise, Long sees Brady lacking what he always had, a running back who consistently catch the football and execute a screen pass.
On the latter, Joe would love to see LeSean McCoy and/or Ke'Shawn Vaughn get some snaps. They had some success but neither has had a touch since Week 6. Joe suspects Brady doesn't trust them, so that's why they had their plugs pulled.
---