COVID Hits Atlanta
December 31st, 2020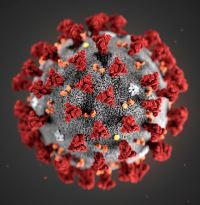 Distractions! Some fans just go mental about them. Perceived or real.
So file this into whichever cabinet you wish. The Dixie Chicks are staying home today instead of working out/practicing at Flowery Branch.
Per their official Twitter account, all team duties will be done virtually because someone on the team tested positive for The Sickness.
The team, per the Dixie Chicks' website, did this in consultation with the NFL and did not out the player who tested positive.
The Bucs need this win on Sunday. Every little bit helps. If that means one less practice for Atlanta and dudes getting too hungover from tonight's events, it all adds up.
We will conduct business virtually today after one positive COVID-19 test from a member of the team. https://t.co/vBDVE4o1LA

— Atlanta Falcons (@AtlantaFalcons) December 31, 2020