Stuck In Tampa
November 14th, 2020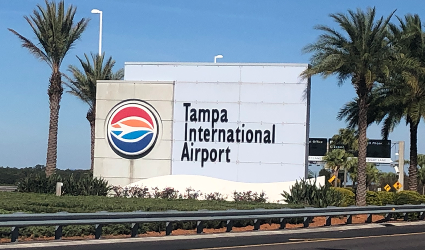 [UPDATE: 11:10 p.m.] In less than 16 hours (as Joe is typing this here post), the Bucs are supposed to kick off against the Stinking Panthers.
The Bucs, as of roughly 9 p.m. Saturday night, have yet to take off for Charlotte, site of Sunday's game.
Per Jay Glazer the Bucs were stuck at Tampa International Airport with plane issues.
The @Buccaneers still have not left the airport yet for Charlotte because of issues with airplane. Team personnel have de-boarded plane and are currently in a hangar waiting for another plane @NFLonFOX

— Jay Glazer (@JayGlazer) November 15, 2020
Now Joe texted people with the Bucs and learned as of 9:23 p.m. the team was preparing to board another plane to whisk them to Charlotte. The team initially boarded their first plane around 3:30 p.m. Photos of the team boarding with timestamps on the photos are all over social media.
Usually the team has meetings at the team hotel the day before a road game. Joe hopes somehow these took place on the plane (the planes NFL teams use are way, way bigger than your standard Boeing 737-700 that Southwest Airlines uses, for example). So if needed there is room for positions to get together in cramped groups but it is hardly ideal.
Joe was already scared of this game. Dudes will be lucky to be crashed by midnight now. Ugh.
[UPDATE: 11:10 p.m.] Per Jenna Laine of ESPN, the Bucs' flight is expected to land in Charlotte around 11:30 p.m. The first plane was scheduled to depart at 2:25 p.m. Saturday and the Bucs were stuck on the tarmac for some five hours.
After the Bucs were allowed off the first plane, the team had meetings and a meal back at Tampa International Airport (practicing social distancing, of course).