Restoring Order
November 11th, 2020
BY IRA KAUFMAN
There's a symmetry to the 2020 Buccaneer season that breeds optimism.
The first quarter began with a loss at New Orleans, followed by three victories. The second quarter opened with that sloppy setback at Soldier Field, followed by three wins.
We all witnessed the mind-blowing meltdown Sunday evening as the third quarter of the season started with a beatdown. If form holds, Tampa Bay will now reel off a 3-game winning streak against the Panthers, Rams and Chiefs.
That's one tall order.
But even if the Bucs lose one of the next three, that would leave them at 8-4 going into the bye week, in excellent shape to secure their first postseason berth since 2007.
But first things first — winning in Charlotte is no gimme. The Panthers are in a 4-game tailspin, but they're not playing poorly. They came very close to knocking off the Chiefs at Arrowhead last week with coach Matt Ruhle pulling out all the stops.
Both teams are pissed off for different reasons. The Bucs are furious at themselves for not showing up in the biggest game of the year. The Panthers are upset because they were only one play away from pulling off the upset of the season.
Teddy Bridgewater isn't afraid of a Tampa Bay defense that intercepted him twice and sacked him five times in Week 2. It's easy to forget that Bridgewater completed 33 passes against the Bucs that afternoon, making Tampa Bay fans squirm after Carolina trailed 21-0 at the half.
It took Leonard Fournette's 46-yard TD run in the final two minutes to secure the victory after the Panthers had pulled within 24-17. The Chiefs had been playing solid pass defense until Bridgewater hit on 36-of-49 throws for 310 yards.
That's no fluke because only Drew Brees has thrown the ball with more accuracy in 2020. Brees is completing 74 percent of his passes while Bridgewater's 72 percent rate is especially impressive because he isn't surrounded by elite targets.
Bridgewater was under heavy pressure at Raymond James Stadium … Brees was not. That's why Todd Bowles is spending the week trying to forge a better defensive game plan before heading to Charlotte.
Tampa Bay relied on a 4-man rush against Brees, but Shaq Barrett and Jason Pierre-Paul were nullified by an outstanding offensive tackle tandem. The Panthers don't have Terron Armstead or Ryan Ramczyk, so that works in favor of the visitors.
Christian McCaffrey is nursing a shoulder injury and may be unavailable, another potential advantage for the Bucs.
Harsh Questions
This much we know about the Panthers: they will play hard and they will play smart.
Can we say the same about the Bucs?
Sunday night's loss was so lopsided, it calls into question Tampa Bay's effort. That's a harsh assessment, but there were too many obvious loafs against the Saints. New Orleans wanted it more … and it showed.
Carolina's pass rush isn't particularly formidable, and that could be the key to this matchup. When Tom Brady has time, he's a master carver. In Tampa Bay's six wins, Brady has 17 TD passes and two interceptions while being sacked four times.
In the three losses, Brady has thrown three TD passes and five picks while suffering nine sacks.
The good news? Brady is healthy. The bad news? He won't stay that way unless this offensive line snaps out of its funk. The Bucs just made Trey Hendrickson look like Bruce Smith. In the next few weeks, they will face Aaron Donald, Chris Jones and Frank Clark.
Good luck, gentlemen.
The 2002 Bucs went 3-1 in each quarter of the regular season, then raised their game in the playoffs. The same thing can happen here, even if Tampa Bay fails to win the NFC South. Brady is 30-11 in the postseason, so there's every reason to believe this remains a dangerous club.
It's all about symmetry — and keeping No. 12 upright.
---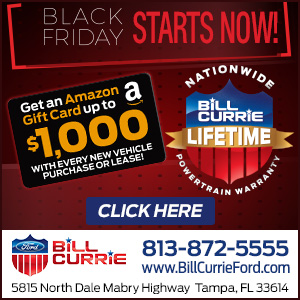 ---