"He Needs To Have 20 Touches"
November 30th, 2020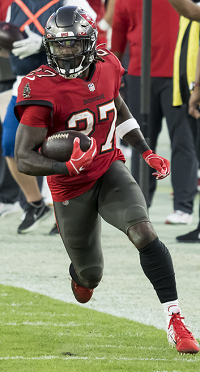 Bucco Bruce Arians put his foot down this afternoon with Joe and various media.
This Bucs offense must feature Ronald Jones if it's to reach its full potential.
"He needs to have 20 touches," Arians said firmly.
Through 12 games, not counting dropped passes, RoJo is averaging 15.75 touches per game, and that includes about 12 touches per game in November.
Of course, the reason Arians wants more RoJo is because he's churning out runs at 5.1 yards per carry and Arians added that RoJo's gorgeous catch-and-run touchdown showed his confidence is rising catching the football. Despite his success running and receiving yesterday, RoJo's final touch was with 3 minutes remaining in the third quarter.
Joe's all in favor of more RoJo, but Joe still remains dumbfounded by how an offense with so many weapons has trouble being consistent and capitalizing on its ability to be diverse.