Bruce Arians Explains Jaydon Mickens Confidence
November 4th, 2020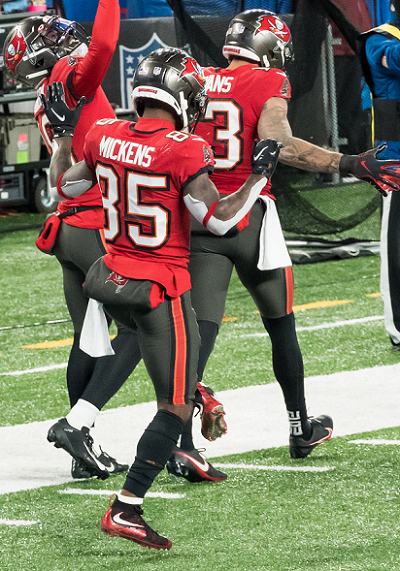 To the surprise of nearly the entire NFL world, the Bucs rolled with a lot of playing time and targets for receiver Jaydon Mickens on Monday night.
The four-year veteran had eight career catches entering the game, one that saw him finish with five receptions for 36 yards plus he drew a pass interference flag near the end zone.
It was no coincidence or freakish happening.
Bucco Bruce Arians spoke on Bucs Total Access last night about how and why Mickens has the team's trust.
"Well, he gets a ton of practice," Arians said of Mickens. "I mean, he practices because those guys don't practice very often. So he's been in front of Tom [Brady] probably as much as Chris [Godwin] and Mike [Evans] have because of the practice time and their injuries. So we have a ton of confidence in Jaydon and he came through for us.
"He's a shifty little slot receiver," Arians added, noting using Mickens was a matchup decision.
Of course, with Antonio Brown eligible this week and Godwin on the mend, it might the last anyone sees of Mickens on offense for a long time.
Still, it's great to know how deep the confidence pool goes for Bucs receivers. Joe's comfortable saying Mickens doesn't get that kind of action Monday if Brady doesn't trust him.