Lockdown
October 7th, 2020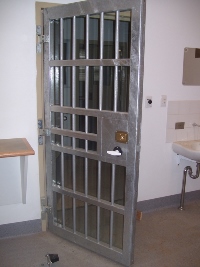 Is Bucs third-year corner Carlton Davis becoming a lockdown corner? Some stats suggest he might be close if not already there.
Davis has been on a string of shutting down big time receivers: Michael Thomas, DeAndre Hopkins, Julio Jones. Not so much Keenan Allen last week but the Bucs defense as a whole wasn't exceptional.
Jenna Laine of ESPN dug up stats on Davis and per NextGen stats, which is data pulled from computer sensors located on players' equipment, receivers going against Davis this season aren't averaging squat.
Carlton Davis has allowed 0.6 yards/coverage snap this season (second-lowest among outside cornerbacks with a minimum of 60 coverage snaps, per @NextGenStats).
Coverage ranks among DBs (min. 15 targets): 41% tight window target rate (5th), 4.8 yards/target (6th)

— JennaLaineESPN (@JennaLaineESPN) October 7, 2020
This is interesting for Joe in that earlier this week, former Bucs quarterback Chris Simms said, based on his film study, each week he has noticed on tape that Bucs defensive coordinator Todd Bowles has been granting Davis more and more trust to play like a lockdown corner. And that Davis has upheld his end of the bargain.
Is Davis a top corner in the NFL? Well, he is still a bit too handsy for Joe. Each game you can pretty much bank on him getting called for holding or interference.
But you know what? Joe would much rather have a flag than see six points racked up on the scoreboard (like he allowed in Denver).