Brad Johnson Talks Tom Brady
October 30th, 2020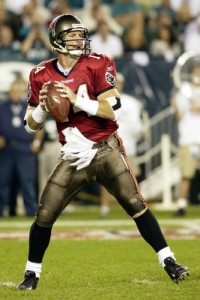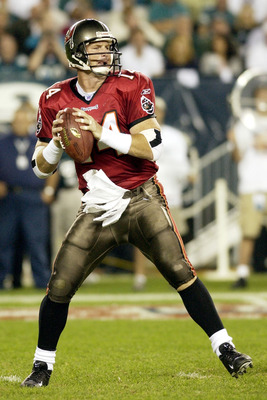 The man who quarterbacked Tampa Bay to Super Bowl glory keeps a close eye on his Buccaneers.
Only one man has that title, and its Brad Johnson.
Now 52 years old, Johnson hopped on CBS Sports Radio this week and talked Bucs for 20 minutes.
Multiple times Johnson noted how stunning it is that Tom Brady has completed passes to 14 different pass catchers this season. Johnson called it "crazy," especially after a washed out offseason thanks to The Sickness and Brady landing on a new team.
"First guy gets open gets the ball," is how Johnson described Brady's game, and Johnson said he hopes newcomer receiver Antonio Brown understands that won't change when he's on the field.
As for Brady, Johnson is blown away not just by Brady's age, but even more by the quality of play and how he carves up opponents in many ways.
"It's incredible. And Tom, the way he plays, he's playing the same way he played at 27, the same way he played at 34, the same way he played at 39," Johnson said. "What you say is, he's like an assassin. He's a surgeon, man. He cuts you up."
As for what Brady  brought to One Buc Palace, Johnson sees the impact.
"What he does, he bring out the greatness of others, and that greatness is belief in winning," Johnson said. "…That's part of the culture change that whole building's going through the past six months."
Lastly, Johnson really wanted it known that he was on the bandwagon for the Bucs defense starting late last season, not just this year.