Shaq Wins Defensive Player Of The Week
September 30th, 2020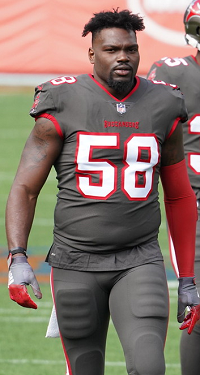 It's the equivalent of getting a game ball from the National Football League.
Shaq Barrett was just named NFC Defensive Player of the Week for the Week 3 slate of games! He also took the honor in Week 2 of 2019.
Shaq terrorized the Broncos and had two sacks, including one for a safety.
Keep it, rolling, Shaq!