"Looks Like A Guy Running Someone Else's Offense"
September 23rd, 2020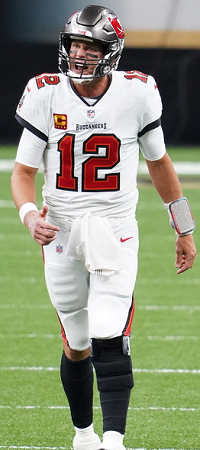 Bucs QB coach Clyde Christensen was talking about his top student today.
No, that's not Ryan Griffin. It's the most successful quarterback to every play the game, Tom Brady.
Christensen called the Bucs offense a "work in progress" and sometimes Brady "looks like a guy running someone else's offense."
Joe loved that latter description from the veteran coach. It doesn't mean Brady isn't well-prepared and well-schooled, but even Superman can't avoid the pitfalls of being the new guy
Christensen acknowledged that Brady logged a bunch of offseason snaps with receivers, but there's no substitute for the real thing. He said Brady' improving within the offense, which is happening steadily, is just about adjustments and getting comfortable with them.
None of this surprises Joe, but Joe really likes the phrasing by Christensen.
On Sunday, Joe's confident the Bucs offense, even not yet firing at full capacity, should be more than enough to beat down a broke and winless Broncos team.