Gameday Tampa Bay
September 13th, 2020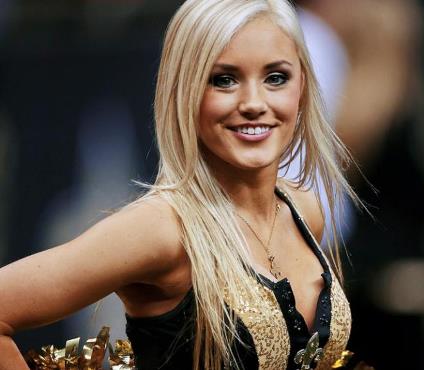 Game 1
Bucs (0-0) at Slimy Saints (0-0)
Kickoff: 4:25 p.m.
TV: WTVT-TV Channel 13, NFL Sunday Ticket Channel 715.
Streaming: Fans may stream the broadcast from Buccaneers.com or on a mobile device using one of the following: Buccaneers Official app, NFL app,  FOX Sports Go app or Yahoo! Sports app. Geographic restrictions apply.
Radio: Buccaneers Radio Network WXTB-FM 97.9 in the Tampa-St. Petersburg region; 97.9 FM ESPN Radio in Tallahassee (Transmisiones de radio en español en WTMP-FM 96.1 y WMGG-AM 1470 en Tampa); SiriusXM Channel 111.
Weather: No need to offer a weather report today since no fans can go to the game and it's played inside the Superdome. Joe is going to guess the conditions in the many bars and haunts in the French Quarter are just fine so long as there is a cold drink in front of you.
Odds: Per BetMGM, Slimy Saints -3.5; O/U 48.
Outlook: If Joe would have told a Bucs fan back when the 2019 season ended with a pick-six tossed by YouKnowWho, that the Bucs would be starting Tom Brady at quarterback, Rob Gronkowski at tight end, Leonard Fournette at running back (in theory) and a first-round draft pick at right tackle, you surely would have thought Joe was OD'ing on shrooms.
But the unthinkable happened. Bucs AC/DC-loving general manager Jason Licht and Bucco Bruce Arians lured each one of the aforementioned guys to Tampa Bay by hook (trade/draft) and by crook ("Show me the money!"). It was without question the most stunning offseason the Bucs have ever had and one of the biggest in recent NFL memory. It was so huge bringing in all these superstars (in Brady's case, an international celebrity) that the Bucs were the talk of not just sports, but news across the globe. Joe even heard from a fan he knows and trusts that saw a feature on Brady signing on the BBC (British Broadcasting Company). The Bucs dominated the sports news cycle for the country for weeks on end (Uncle Ira even did a spot to discuss the Bucs on Radio Toledo — Holy Toledo!). The hype has extended to today when the Bucs probably kick off the most anticipating season opener in franchise history. Yeah, Joe knows that is saying a lot, but it is a lot. Now to the game, and not the hype. The Bucs have a tall order. The Saints have as much firepower as the Bucs and maybe a bit more, certainly in the secondary. Joe thinks this is going to be a tough, tough game and an important game. Mike Evans will be a game-time decision with a gimpy hamstring. If Evans plays, Joe likes the Bucs chances in a very close game. If Evans doesn't play, with a little luck (turnover) Joe thinks the Bucs could pull one out here. Joe would personally play Evans and let him rest the next two weeks. If the Bucs beat the Saints today, if everything goes as planned by so many, a win today may be the difference between a bye week and a wild card game. If the Bucs could sweep the Saints this year, that would just be awesome. Big job, though. On defense, the young secondary needs to step up and play as well as they played in the final few games of 2019. Maybe even better. Joe sure is geeked about football on a Sunday afternoon though. Finally!
Trinkets: Bucs QB Tom Brady makes Tampa Bay debut. Ranks second all-time in passing yards (74,571) and touchdown passes (541). Passed for 4,057 yards and 24 touchdowns in 2019, his 17th season with 20 or more touchdown passes, most in NFL history. Has 1,433 passing yards (286.6 per game) and 11 touchdowns against 3 interceptions in five career starts against New Orleans. … RB Leonard Fournette also makes his Tampa Bay debut. He set career highs in rushing yards (1,152), scrimmage yards (1,674) and catches (76) last season with the Jags. … RB Ronald Jones had a career-high 1,033 scrimmage yards (724 rush, 309 receptions) and six rushing touchdowns in 2019. … RB Shady McCoy makes his Tampa Bay debut as well. Shady ranks fourth among active players in scrimmage yards (14,868) and scrimmage touchdowns (89). … WR Mike Evans had 1,157 receiving yards in 2019, joining Hall of Famer Randy Moss (1998-2003) as the only players with 1,000-plus reception yards in each of their first 6 seasons in NFL history. Evans has 462 career receptions, most in franchise history. … WR Chris Godwin ranked third in the NFL with career-high 1,333 receptions yards in 2019. He has five touchdown catches in his past five games against the slimy Saints. … TE Rob Gronkowski makes his Tampa Bay debut. Gronk had 521 catches for 7,861 yards and 79 touchdowns in 9 seasons (2010-18) with the Belicheats. … OLB Shaq Barrett led the NFL with a franchise-record and career-high 19.5 sacks and ranked second with 19 tackles for loss in 2019. … ILB Lavonte David led the Bucs with 122 tackles last season, his seventh-career 100-tackle season. Since 2012, David is the only player with 1,000 tackles (1,006), 20 sacks (22.5) and 20 forced fumbles (21). … OLB Jason Pierre-Paul had 8.5 sacks in 2019, his fifth career season with 8+ sacks. … New Orleans QB Drew Brees is the NFL's all-time leader in passing yards (77,416) and touchdown passes (547). He had a 74.3 completion percentage in 2019, the second-highest in a single-season mark in NFL history. Brees passed for 2,979 yards with 27 touchdowns against a career-low four interceptions last season. … RB Alvin Kamara had 1,330 scrimmage yards (797 rush, 533 receptions) and 6 total touchdowns in 2019. he is one of two players along with Julio Jones who have 1,300 or more yards from scrimmage in each of the past three seasons. Kamara has 81 receptions in each of his first 3 seasons and is one of four running backs in NFL history with at least three seasons of 80 or more catches. … WR Michael Thomas led the NFL with 149 receptions and 1,725 yards in 2019, the most catches in a single season in league annals. He has 470 receptions and 5,512 receiving yards, both are the most by a player in the first four seasons in NFL history. Thomas has 66 receptions for 831 yards (118.7 per game) and four touchdowns in seven career games against Tampa Bay. … WR Emmanuel Sanders makes his New Orleans debut. He has 66 receptions for 869 yards and 5 touchdowns with Denver and San Francisco in 2019. … TE Jared Cook ranked second among tight ends in 2019 with a career-high nine touchdown catches. … DE Cam Jordan led the Saints with a career-high 15.5 sacks. Since 2013, Jordan ranks second in the NFL with 78 sacks. Jordan feasts off the Bucs. He has six sacks in his past seven games against the Bucs and will be up against Bucs rookie RT Tristan Wirfs today. … LB Demario Davis led New Orleans with 111 tackles, his fifth-career 100+ tackle season. … CB Marshon Lattimore led the slimy Saints with 14 passes defended. He ranks fourth in the NFL with 44 passes defended since 2017. … S Malcolm Jenkins had 347 tackles and 37 passes defended with New Orleans from 2009-13. He had 80 tackles, 8 passes defended and 4 forced fumbles in 2019 with the Eagles.
The last word: The slimy Saints are 1-5 in their last six season-opening games. Tom Brady is 14-3 in season-opening games.
BE THERE!