After Further Review
September 21st, 2020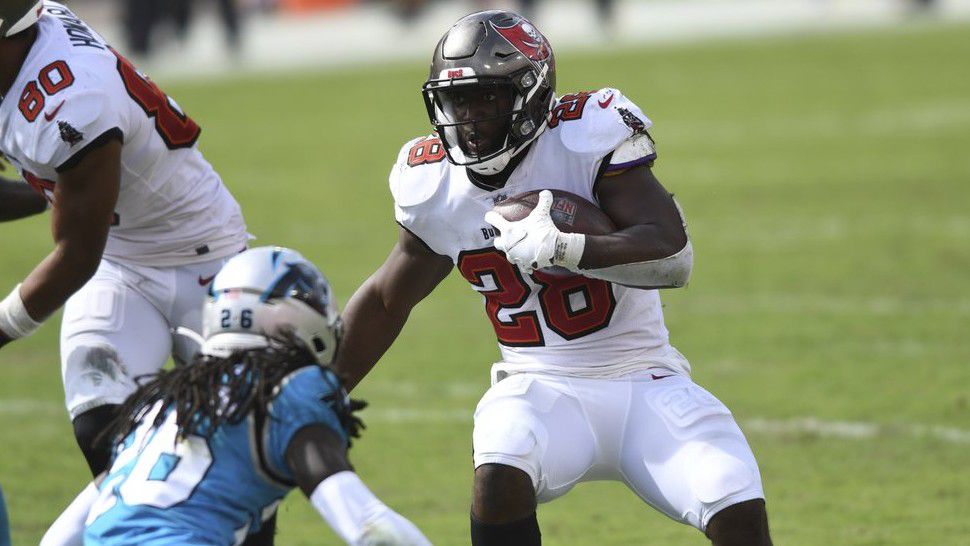 Obviously, Joe has written plenty about yesterday's glorious Buccaneers home victory.
But here are additional nuggets, including a loaf alert, after Joe's second look (before Joe's third look).
*More first half drops from O.J. Howard, two by Mike Evans and one by LeSean McCoy. And none of those include the three touchdown-pass drops during the game. Messy.
*Overall, Will Gholston was more effective pass rushing inside than Vita Vea, who had an up and down day.
*Devin White isn't there yet against the pass.
*Antoine Winfield, Jr. sure gives off a Rondé Barber vibe when he's blitzing. And Joe would like to thank whoever taught Winfield how to tackle. Thank you!
*Not the best day for Alex Cappa but good enough.
*Lavonte David's forced fumble and recovery on Robbie Anderson was such a thing of beauty.
*Loaf alert. Loaf, loaf, loaf. Rob Gronkowski totally loafed after Tom Brady threw an interception to Donte Jackson on a pass intended for Gronk. There is no debate. Gronk mailed it while Jackson had plenty of room to run. Inexplicably (and thankfully), Jackson literally ran out of bounds for no good reason at the Bucs' 49 yard line with Tom Brady and couple of offensive linemen to beat.
*Joe loves when it takes four guys to tackle Leonard Fournette.
*With the Bucs leading 21-14 and 3rd-and-5 at the Tampa Bay 42 yard line, officials missed a clear false start by Donovan Smith. It would have been declined regardless after an incompletion, but you can't do that at home with no fans.
*3rd-and-8 at the Carolina 15 with 6:20 remaining, Tristan Wirfs gets beaten and Tom Brady avoids the pressure, scrambles right and throws a sure touchdown pass to LeSean McCoy. Drop! Ugly moment, but it was great to see Brady had that kind of movement and freelance play in him.
*Bucs defense looked a little gassed in the fourth quarter. Just an observation.