"We Didn't Have No Chance In Those Games"
August 3rd, 2020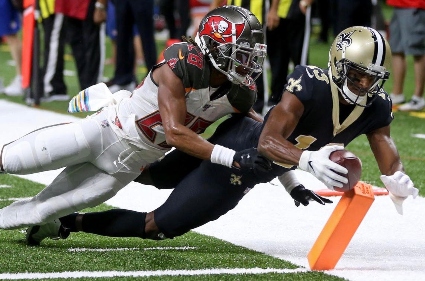 The standings show the Saints were six games better than the Buccaneers last season.
Shaq Barrett seems to think the divide was greater.
America's sackmaster talked to Joe and other Tampa Bay media this afternoon for about 10 minutes.
One subject on the table was the season opener in 41 short days. Shaq is eager to right a wrong of the 2019 season, he said.
The Bucs only lost by seven points in New Orleans in October, but the game really wasn't that close, as Tampa Bay scored a touchdown with 19 seconds remaining. Joe remembers that game for Chris Godwin's strong numbers and for Jameis Winston throwing another first drive interception to Scotty Miller, though it was overturned because of a delay of game call. So Joe didn't know whether to laugh or cry.
"We didn't have no chance in those games," Shaq said today. "I felt like we wasn't competitive."
Lots of candor there from Shaq, and Joe suspects many Bucs felt the same way.
Nobody at One Buc will be looking past the Saints on opening day, and that's a damn good thing for a team that's had some mental issues in past seasons.