"Nobody's Here That's Not In Great Shape"
August 13th, 2020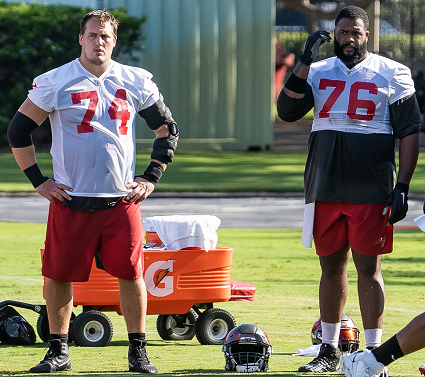 Joe had a couple of straight-forward questions for Bucco Bruce Arians today. And the Tampa Bay head coach gave a surprising feel-good answer.
"Among the veterans and returning players, who would you tell fans is looking really good on the field, even without the pads on? Is there anyone in that veteran group that came to camp in extraordinarily good shape that you want to mention?" Joe asked.
"I would say all of them," Arians replied.

"The veteran group came back in great shape. The secondary, Sean [Murphy-Bunting] came in about 8 or 10 pounds heavier; it's all muscle. A lot of the guys worked out extremely, extremely hard. I really can't say anybody is not in great shape defensively. Mike Edwards had a little bit of an issue with the virus and it set him back a little bit, but he's catching back up fast.

"Offensively, the same way. Those guys worked out in the heat and they're all looking good. The young rookies that came in, some of them were not used to the speed of what we were doing and got soft tissue injuries. It's kind of hurt us as far as going on two fields like I like to do to see if they can play. But overall, nobody's here that's not in great shape."
Interesting nuggets there from the head coach on Murphy-Bunting adding a lot of muscle for a guy his size, and that Edwards battled "the virus." Joe will assume that means "The Sickness."
Joe ran the picture above because Donovan Smith and Ali Marpet are among the guys who really looked to have a new level of fitness on the practice field today.
Joe wonders if all this fitness has anything to do with the Tom Brady effect.