Kicking Butt And Taking Numbers
August 22nd, 2020
BY IRA KAUFMAN
No comparison.
The last time the Bucs generated even a little bit of hype during the summer came three years ago, when they were coming off a 9-7 finish in Dirk Koetter's debut as an NFL head coach.
That 2016 club was 3-0 in games decided by three points or less and went 6-2 down the stretch to build offseason momentum. That's when the Hard Knocks cameras came rolling into town, along with a locker room wrecker by the name of Swaggy Baker.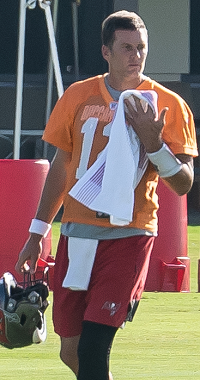 Vegas oddsmakers established the over-under win total for the 2017 Bucs at 8.5 and Koetter gushed about the talent at his disposal, but a 2-6 getaway led to a 5-11 finish as Tampa Bay ranked last in total defense.
"No, I don't think we overvalued it," Koetter said after a lost season.

"I do a lot of presentations to the guys about talent. One of the quotes I use is, 'Talent is cheaper than table salt.' All 32 teams have talent. I'll stand by my comment that it's the most talent that we've had. I'll stand by that. No problem. I still believe that. But getting that talent to score enough points and rush the passer enough is what we didn't do."
Could the same thing happen this fall?
It could, but there's a critical difference — the 2020 Bucs have Tom Brady. If things start to go off the track, Brady won't allow a derailment. He'll demand accountability, starting with his own effort, and Bruce Arians will benefit from having a player set the tone rather than a head coach.
That's called leadership, and it's a commodity that has been in rather short supply at One Buc Place during this extended misery index.
It Stops At Two
Like Brady, Rob Gronkowski owns a championship pedigree. But Gronkowski's contributions will come on the field while the Brady effect is felt throughout the organization, from the executive suite to the locker room.
This team is far better suited to stay grounded than the 2017 group because Brady can sniff complacency from 40 yards away. He's dealt with high expectations for two decades and the results have been staggering.
Brady's radar should be even more sensitive this year because he's facing a bold, new assignment — turning around a moribund franchise.
"The way Tom works is never going to change – he just loves the game of football," Gronkowski says. "But I can definitely say he has embraced this new challenge. To go out there, to learn a whole new system, a whole new organization, a whole new team is definitely a challenge and you have to embrace it.

"I can't speak for Tom, but I can say, from my eyes just looking at him, he looks refreshed. It's nice to see. The way he goes out there and works, it gets everyone better all around."
Those 2017 Bucs couldn't handle the hype and Brady turned out to be one of the culprits. Tampa Bay was 2-1 when the Patriots rolled into Tampa for a Thursday night matchup. Brady completed 30-of-40 passes for 303 yards in a 19-14 victory that triggered a 5-game losing streak for the home team.
Since 2003, Brady hasn't endured a losing streak of more than two games.
Two.
Jordan Rules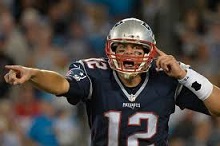 When some things go awry, and they undoubtedly will during the course of a 16-game season, Brady stands resolute. He works harder, he works smarter and he'll demand the same accountability from every teammate and coach.
That's why this year's team is in far better shape to handle raised expectations. Brady's competitive nature — on a par with Michael Jordan — won't let these Bucs backslide.
If the 2020 Bucs fail to live up to the hype, it won't be because they read their press clippings. It won't be because they didn't put the work in. Those things simply don't happen with No. 12 in the building, kicking butt and taking numbers.
These 2020 Bucs have their eyes on the prize, not on the daily love dished out by national pundits.
No comparison.


Bill Currie Ford
813-872-5555
5815 N. Dale Mabry Hwy.
Tampa, FL 33614
BillCurrieFord.com