Bruce Arians Talks Vita Vea, JPP Recoveries
August 5th, 2020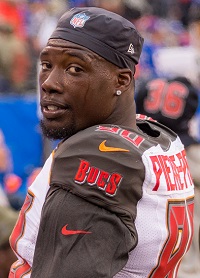 For those who missed it, Vita Vea and Jason Pierre-Paul had offseason surgery.
Joe, of course, barely sleeps at night thinking about that. Surgery is surgery, and Joe has long learned not to assume anything when it comes to the Bucs and recovery projections, hopes and dreams.
For JPP it was June knee surgery, and for Vea it was a hand.
Both had physicals upon reporting back to One Buc Palace last week, and Joe asked Bucco Bruce Arians about their timelines this afternoon.
His response was very encouraging.
JoeBucsFan.com: Coach, Jason Pierre-Paul and Vita Vea, they're coming off some procedures. Do you still expect them ready to go for Aug. 17, when the pads come on?
Bruce Arians: Oh yeah, yeah. Jason, we're taking our time with him. He's a vet, you know, but he's ready to go. Vita will have a little bit of a club on his hand just to protect himself, but he's ready to go. So yeah, they won't miss any time. They're not missing any time because it's all walk-through right now. It's just being smart with Jason and not setting him back with overworking that knee right now.
JPP knows all about playing with a club, so he certainly can counsel Vea about that if the club becomes a long term thing.
As for JPP's knee, well, Joe hopes the Bucs baby him big time. Joe's focus is on JPP playing effectively in Weeks 3 through 21. There's no reason to rush the guy.