Red Zone Should Be Green
July 22nd, 2020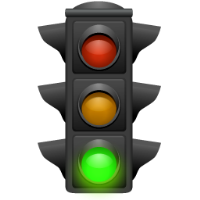 As a head coach in the NFL, Bucs coach Bucco Bruce Arians' red zone offenses usually weren't very good.
But a little research by a gambler shows there's ample evidence that changed last year. This should also excite Bucs fans about this season.
Warren Sharp is a noted handicapper often seen on FS1. Fans of the late great Dean of Tampa Bay sports radio, the "Big Dog," Steve Duemig, remember Sharp as a regular Friday afternoon guest with Duemig to review football betting.
Sharp is a big stats researcher who digs to unearth trends that assist in his wagering. Going through "Warren Sharp's 2020 Football Preview," Joe noticed interesting info shared on Arians and the red zone.
A big part of [the Bucs'] overall offensive production was the third-best red zone conversion rate (65%). That ranking was notable, because an issue for Arians in Arizona was a lack of red zone production due to the style of his "no risk-it, no biscuit" offense which featured deeper throws and vertical routes.

His 2012 Colts converted just 51% of red zone trips, which ranked 21st. His first two years in Arizona, his offenses converted 52% and 44%, ranked 20th and 28th, respectively. He managed a couple better years in 2015 and 2016 (10th and sixth respectively) before ranking third-worst in his final year with Carson Palmer and the Cardinals. As such, pushing the third-best red zone rate in year one in Tampa Bay with Jameis Winston indicates Arians and offensive coordinator Byron Leftwich worked on the red zone offensive structure and is something to be excited about now that Tom Brady is at the helm.
Not just Tom Brady, but foot-rubbing future Hall of Fame tight end Rob Gronkowski, who the Bucs traded for this offseason, is an absolute nightmare for defenses in the red zone.
The whole Bucs offense should make defenses break out into a cold sweat — with Brady, Gronk, Mike Evans, who skies better than most corners, Chris Godwin, who enjoys outmuscling defenders, physical beast O.J. Howard and Cam Brate, who has a history of red zone success.
There is no reason the Bucs cannot match last year's success in the red zone, or even improve upon it.