Illustrating The Football-Virus Mess
July 20th, 2020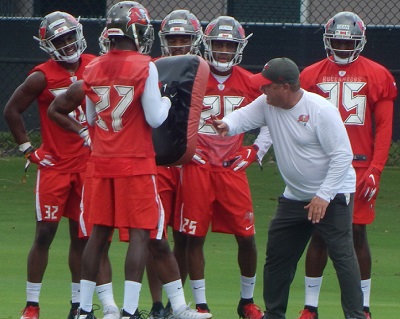 Joe is all for the NFL returning to play. If players want to play, then let the games being ASAP.
The messiness is in the details, and Peter King's column today for NBC Sports laid out one example that leads to at least 20 more hypotheticals.
So a player or coach gets an in-season positive test for The Sickness (Joe will play along and assume every test is accurate); King shares two scenarios.
NFLPA president J.C. Tretter, the Cleveland center, laid it out Friday: "If the center tests positive on a Friday, and there's a quarantine period for all of his close contacts . . . well, if I just came from practice where I've been in a huddle with all my offensive teammates, been doing individual drills with all my linemen, then blocking the defensive linemen and linebackers all afternoon, aren't we talking about 35 guys being close contacts with me? And if they're all in quarantine for the next couple days, what does Sunday's game look like? You don't have enough bodies to put on the field to play."

Interesting point made to me by a coach the other day. "Even if we're socially distanced," this coach said, "what happens if the night before a game the defensive backs coach gets sick and we've had a staff meeting that day and a few of us got close to the DB coach for a while. Do we have someone to call the defensive signals for us in the game if we take away four or five coaches?"
The NFL and the players have much to figure out in a hurry if they want training camp to start on schedule next week. Bucs rookies are in line to report for duty tomorrow!
Joe expects the season will be a free-flowing mess of missing players but sincerely hopes it will be the same for every team, meaning the NFL needs to find a way to police the inevitable virus cheaters among the 32 NFL clubs.
Joe hopes Team Glazer gets creative and perhaps uses a field at One Buc Palace to fill with small mobile homes where players can live if they feel they want to keep themselves in a bubble-type setting. Joe can't think of a logical reason not to make it easy for players who want to do everything possible to ensure personal and team success.