Dominant Gronk
July 18th, 2020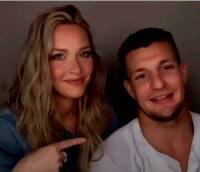 If the Bucs get anything close to the play at tight end that foot-rubbing Rob Gronkowski delivered to the Belicheats, what an absolute steal he will be.
Yes, we all know Gronk was solid in New England. He was a Hall of Fame tight end before his body started breaking down.
But CBS Sports HQ decided to break down just how dominant of a player Gronk was before he (briefly) retired following a Super Bowl win over the Los Angeles Rams.
And Joe read a stat this week from the PFF Tribe — albeit it a terribly small sample size — that on first downs, Gronk was significantly better on go-routes than Julio Jones.
Add in that Gronk is reuniting with his old quarterback, and with the absence of an offseason it is reasonable to assume park-violating, home-invading, NFLPA-ignoring Bucs quarterback Tom Brady will throw to someone he is comfortable with, it's easy to see how Gronk could blow up again this fall.
Provided he is healthy and can stay healthy.
The Buccaneers know what they added in Rob Gronkowski.

Gronk's NFL ranks among TEs since 2010👇

79 TDs (1st)
7,861 yards (2nd)
521 receptions (5th)
15 yards per catch (2nd)
68.4 yards per game (1st) pic.twitter.com/aWDwTZrxJa

— CBS Sports HQ (@CBSSportsHQ) July 17, 2020