Danger!
July 16th, 2020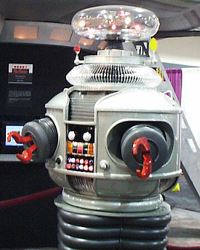 So Joe just got the Football Outsiders 2020 Almanac last night. Between that and Joe's copy of Warren Sharp's 2020 Football Preview, many eye-opening Bucs trends and deep-stat studies will be seen here before training camp is scheduled to start in 12 days.
The Bucs' chapter on Football Outsiders Almanac is written by jet-flyin', kiss–stealin', data-analyzin', Bucs-film-studyin', limousine-ridin' Thomas Bassinger of the Tampa Bay Times. And Joe can just hear Bassinger.
"Danger, Bruce Arians! No, Bruce Arians!"
Now Joe has written that Arians' shelf life with the Bucs is limited. He turns 68 in October and has three more years on his contract and park-violating, home-invading, NFLPA-ignoring Bucs quarterback Tom Brady, soon to be 43, who Arians lusted for this offseason, sees his contract expire after next season.
Feel free to do the math.
Bassinger sort of wonders if Brady has one more good season left in him. Bassinger noticed disturbing trends with Brady last year in New England that should raise red flags in Brady's fight against Father Time.
In what has become an annual Football Outsiders tradition, let's review the warning signs that we're on the precipice of Bradymaggedon. Last season, he posted:

• his lowest touchdown total (24) since 2006.
• the lowest touchdown rate (3.9) of his career.
• his lowest completion rate (60.8%) since 2013.
• his lowest yards per attempt (6.6) since 2002.
• his lowest yards per completion (10.9) since 2008.
• his lowest passer rating (88.0) since 2013.
Bassinger went on with other elements, but you get the drift. Brady's age may be beginning to show.
Now the NFLPA is still trying to hatch out a battle plan with the NFL to come up with official procedures and protocols thanks to "The Sickness." Some have been established. Some have not.
Both sides expect the salary cap to drop next year. Some, like NFL and former general manager talking head Michael Lombardi, believe the cap could drop as much as $20 million next season unless the two parties can agree on borrowing money from future cap space.
So what appeared to be a two-year window for Brady and Arians to get the Bucs to the Super Bowl may be a one-year shot if the cap is going to drop next year. Joe is fully convinced the 2021 defense will look completely different if the cap drops.
But if the trends Bassinger's spotted are not just flukes, it puts all the more pressure on the Bucs to win now. As in 2020.