Toughest Ranking
June 8th, 2020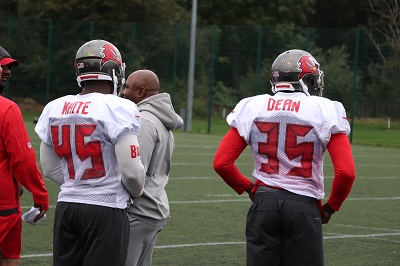 Where do the Buccaneers rank in the NFL?
Endless lists come out this time of year and Bucs fans are calling Tampa Bay a 10- or 11-win team in a JoeBucsFan.com poll today on the home page.
Hall of Fame voter and longtime Dallas writer Rick Gosselin has been covering the NFL for 48 years. He's known for his diligence, and even Bill Belicheat has sought his opinion. And Gosselin's annual special teams rankings are one of a kind. (The Bucs were dead last in 2019).
In his annual preseason team rankings at SI.com, Gosselin checked the Bucs in as No. 10 in the NFL.
He told SiriusXM NFL Radio that he put in a lot of extra time studying the Bucs and Bills because they were difficult calls. Eventually Gosselin went with Buffalo at No. 7.
Without Tom Brady and Rob Gronkowski, Gosselin said, he would have ranked the Bucs somewhere between No. 20 and No. 24 in the NFL, essentially calling them a losing team without those upgrades.
Gosselin is unsure the Bucs can "cause enough havoc on defense."
Joe wonders about that, too. They lost depth and there's a lot of hope being invested in a young and thin secondary. There's also a lot of hope the Bucs' league-leading blitz total will take a step up in effectiveness in Devin White's second year.
Joe thinks No. 10 is a fair ranking by Gosselin. It was seventh best among NFC teams, which puts the Bucs in the playoffs under the new NFL playoff rules.