"Tenacity" Defines Gronkowski
June 17th, 2020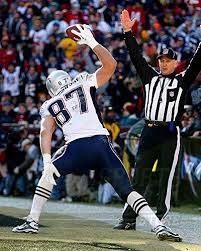 A true Tampa Bay legend spoke last night and called Rob Gronkowski possibly the second-greatest tight end to ever play the game.
The icon was Buccaneers Ring of Honor member Jimmie Giles, speaking to Friend of Joe host Alex Marvez and Hall of Fame NFL executive Gil Brandt on SiriusXM NFL Radio.
"We're all excited here, man," Giles said.

"When you have the greatest quarterback now in the history of the NFL, and perhaps the second greatest tight end (laughs), I mean Gronkowski, I tell you. He's an unbelievable specimen. And I like his tenacity, because when you put that ball in the air it belongs to him. If it's coming to him, it belongs to him. That's kind of the process, you know, the way [I approached the game]."
Arians will give Brady the leeway to air it out and win games with his arm, Giles added. And 65-year-old Giles is fired up about that style of football.
If the Bucs stay reasonably healthy, they simply have to win 10 games. Joe has to believe that. Just look at that offense and how efficient it should be this season with Brady protecting the ball like he's Josh Freeman in 2010.