From 200 To 1
June 23rd, 2020
BY IRA KAUFMAN
The list is long and it's impressive.
I just received the preliminary file of senior nominees to be considered for the Pro Football Hall of Fame. It is a mile wide and two miles deep, overflowing with talented players awaiting their day in Canton.
These are the guys who have been passed over by the Seniors Selection Committee. They deserve another hearing, another examination of their NFL resume. The list contains almost 200 names and every player on it forged a distinguished career.
As one of five members of the nine-person Seniors Selection Committee, I'm part of the process to select one candidate who will be presented before the entire committee in Tampa on the morning before the Super Bowl.
Among all these outstanding players, here are 10 nominees who merit a second look, including one with Tampa Bay ties.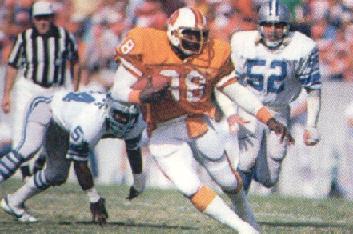 JIMMIE GILES
During his nine seasons as a Buccaneer, Giles averaged a gaudy 15.4 yards per reception. That's a stellar mark for any tight end and Giles was also a sturdy blocker in John McKay's run-oriented attack. Giles caught four TD passes in a game against Don Shula's Dolphins and earned the respect of the formidable Chicago defense. Hall of Fame defenders Mike Singletary, Dan Hampton and Richard Dent all said Giles was the only player they talked about when preparing to face the Bucs.
RANDY GRADISHAR
The 1978 NFL Defensive Player of the Year, Gradishar was a tackling machine during his 10 seasons as an inside linebacker for the Broncos. He made seven Pro Bowls and, more importantly, Gradishar was selected first-team All-Pro twice and second-team All-Pro three times.
CHUCK HOWLEY
This smart, instinctive linebacker played a key role in the Doomsday Defense during a 13-year career with the Cowboys. Howley was named the 1970 Super Bowl MVP, still the only player from a losing side to earn that distinction. He made six Pro Bowls and was a five-time first-team All-Pro.
JOE JACOBY
Jacoby came close to entering the Hall as a modern-era candidate but failed to join fellow Hog Russ Grimm in Canton. Still, for 13 seasons, he was a critical component of Washington's offense at left tackle, protecting the blind side and powering a potent ground game.
JOE KLECKO
A key part of New York's "Sack Exchange," this versatile Jet made the Pro Bowl at three different positions — defensive tackle, nose tackle and defensive end. "Not having Joe in the Hall of Fame is really kind of a slur against the Hall of Fame," says John Hannah, the premier guard of his era.
BOB KUECHENBERG
This durable guard deserves to join fellow Miami offensive linemen Larry Little and Jim Langer in the Hall. He made six Pro Bowls during 14 seasons and was flagged for holding only 15 times during his entire career. Don Shula couldn't believe Kuechenberg was denied a bust in Canton before he died in 2019.
JIM MARSHALL
Alan Page and Carl Eller are already representing the "Purple People Eaters" in Canton, but Marshall has a strong case, too. He played in 282 consecutive games at one point and finished with a whopping 29 fumble recoveries. "His body would bend," says Bud Grant, "but it never broke."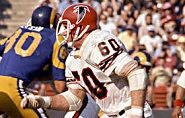 TOMMY NOBIS
Known as "Mr. Falcon," Nobis earned five Pro Bowl berths after being the first overall pick in the 1966 draft. Despite playing for a
succession of lousy teams, Nobis was selected to the NFL's All-Decade team of the 1960s.
DREW PEARSON
In his 11 years with the Cowboys, Pearson turned in some of the most memorable receptions of his era. A 3-time first-team All-Pro wide receiver, Pearson is the only member of the All-Decade team of the 1970s who is still waiting for a call to Canton.
KEN RILEY
This long-time Lakeland resident just passed away. His credentials for the Hall are powerful, with 65 career interceptions that leave him tied for fifth on the all-time list with Charles Woodson. The four thieves ahead of Cincinnati's crafty cornerback are all in the Hall and Woodson is expected to be part of the Class of 2021.
Enjoy Mike Alstott's interview on a recent Ira Kaufman Podcast.


Bill Currie Ford
813-872-5555
5815 N. Dale Mabry Hwy.
Tampa, FL 33614
BillCurrieFord.com