Easy To Spot Why Bucs Have Stunk
June 7th, 2020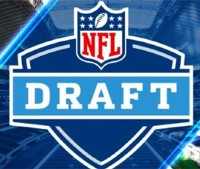 With a new decade beginning for the Bucs, one reason fans are so jacked up is that on paper, it appears the Lost Decade will be a thing of the past.
The Bucs return a good defense with the NFL's sack king, and an explosive passing game led by six-time Super Bowl-winning, park-violating, home-invading Tom Brady.
Could this be the year the Bucs finally win a playoff game?
In a series of articles where Bryan DeArdo of CBS Sports looks at the best draft class of the 21st century for each team, DeArdo spells out why the Bucs haven't won a playoff game since winning the Super Bowl in January 2003:
The Buccaneers have drafted only 10 players this century that have gone onto earn Pro Bowl recognition, with their first Pro Bowl pick (guard Davin Joseph) not coming until 2006. That being said, the Buccaneers have have a few decent drafts over the past two decades, with their best draft taking place in 2015, when they selected quarterback Jameis Winston, tackle Donovan Smith, center Ali Marpet and outside linebacker Kwon Alexander with their first four picks.

Winston, who signed a one-year deal with the Saints this offseason, led the NFL with 5,109 passing yards in 2019. Smith, a starter since his rookie season, has missed just one game during his first five seasons with the Buccaneers. Marpet has also been a starter on the Buccaneers' line since his rookie season, while Alexander, a Pro Bowler in 2017, helped the 49ers win the NFC title last season during his first year in San Francisco.
Think about that. Since former Bucs general manager Bruce Almighty took over in 2004, the Bucs have drafted just 10 players that made a Pro Bowl. That's in 16 years!
We're just talking a Pro Bowl, where a guy who just played OK can make the game. Hell, fans couldn't wait to run off youknowwho yet he didn't even have his best season and he made a Pro Bowl.
That's just abominable drafting for 16 years.
Now Joe doesn't know if that is the front office whiffing on evals or the coaches not developing guys or a little bit of both. For example, Johnthan Banks had a solid rookie season and appeared headed for big things. Lousy Lovie Smith enters the picture the next season and Banks was never the same.
And to think that half the guys DeArdo cited as the best Bucs draft class this century, just five years ago, are no longer with the team.