Waiting For "Fireworks"
May 28th, 2020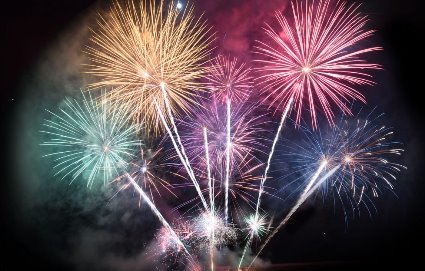 Joe just loves the fireworks on the Fourth of July. No, not the kind folks use in backyards at 1 a.m. that do nothing but torment dogs of all breeds and ages.
The real kind of fireworks shows put on by the pros. Who knows if that will be a thing this summer or not?
But don't fear, says NFL insider Jay Glazer of The Athletic. Glazer believes whatever fireworks will be missed this summer will be made up for by the Bucs' passing game this fall.
What is the only thing Glazer believes will stop those fireworks? Allowing park-violating, home-invading Bucs quarterback Tom Brady to get beat up.
Jay, is the Buccaneers' defense as good as their offense, and what will be the key to the team's success? Is it the offensive line protecting Tom Brady? — Sal H.

Yeah, without a doubt, you have to protect Brady. That's your franchise quarterback right there. He is not 21. You have to protect him. Their defense isn't as good as their offense and that's not a knock on their defense, but the guys they have on offense are impressive. They have some thoroughbreds over there and they have the greatest quarterback who ever lived. I just think the Bucs' offense will be fireworks.
And it's not like the offense was lousy last year either — unless you saw the Bucs try to run the ball. That wasn't fireworks, that was Halloween haunted house stuff.
Joe still believes if Brady stays upright, the offense will be fine, 43-year old quarterback or not.
If Brady is getting banged around like quarterbacks traditionally do in Bucco Bruce Arians' offense, look out.
The only thing Blaine Gabbert is going to lead the Bucs to, maybe, is a chance to draft Travis Etienne.