Puppy Patrol
May 28th, 2020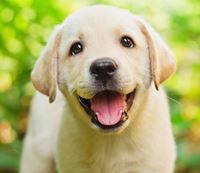 Could it be Bucs defensive coordinator Todd Bowles has high standards or is it simply that Bowles wants to keep his younger defenders grounded?
In a Zoom video chat with the local pen and mic club, Bowles was reminded he referred to his young defensive backs last year as "puppies." Bowles smiled.
When asked if his puppies have advanced to dog years, Bowles didn't bite.
"Physically they have grown," Bowles said. "Mentally they are still puppies. But they played what we called last year and they played it well.

"They understand what we are doing on defense. This year they have to graduate mentally to understand what the offenses are trying to do to them to get a better grasp of the game that way."
Joe is just going to guess, and take a little liberty here, Bowls wants to see how his young players adjust. Two of his 2019 rookie corners, Sean Murphy-Bunting and Jamel Dean, started a grand total of 15 games between them last season.
Opposing offensive coordinators had scant game tape on those two. Now, they'll have a full offseason to scheme for them, along with linebacker Devin White. So it seems Bowles is holding out on calling his second-year defenders dogs. Bowles might just be waiting to see how the three adapt to the expected adjustments offenses will have waiting for them.
How well the second-year starters prepare and adjust should be very telling. Until the offense gets smoothed out (perhaps as many as five new starters in key positions), the Bucs defense just may have to carry the Bucs the first couple of weeks of the season.