Peyton Manning, Saints Assistant GM Take Pokes At Bruce Arians
April 28th, 2020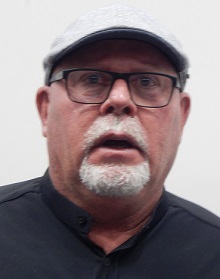 Yes, Jameis Winston represents a red X on the resumé of Bucco Bruce Arians. The Quarterback Whisperer didn't get through to Jameis, at least not enough to stop his turnover-machine ways.
That kind of accountability/reality isn't popular at One Buc Palace, but it's still accurate.
Jameis is expected to finalize a deal with the Saints today to be their backup quarterback, and New Orleans assistant general manager Jeff Ireland was talking about how lucky Jameis is to a local radio station, as documented by NOLA.com.
Ireland felt compelled to throw darts at Bucs coaches past and present.
"(Brees) is an incredible leader; he's an incredible studier of the game how he breaks down his opponents," Ireland said. "And then you throw in (offensive coordinator) Pete Carmichael, (quarterbacks coach) Joe Lombardi and (head coach) Sean Payton on the offensive side of the ball, those creative minds, Jameis Winston will learn more football in a year than he has in his lifetime."
Remember when things literally got physical between Dirk Koetter and Sean Payton after a game? Joe suspects some of Ireland's shade is born from that.
Also, there's the ego-driven Saints mindset that Payton is a better quarterback whisperer than Arians, who wrote a book about himself with that title.
Speaking of the book, Peyton Manning spoke before the draft to 104.3 FM radio in Colorado and took his own shot at Arians, albeit playful.
"Bruce Arians was my quarterbacks coach my first few years in the NFL," Manning said. "He was my coach when I threw those 28 interceptions as a rookie. Now he didn't put that in his book, I don't think, as the QB Whisperer. But he was my coach. To me he's gotta be a part of those 28 picks. It can't all just be me."
It's often overlooked that Arians was just the QB coach during his three seasons with Manning in Indianapolis. He was not calling plays.
This is all fun and welcome drama in April.
Regardless, Tom Brady hasn't thrown more than 11 interceptions in a season since 2011, when he threw just 12. If Brady tosses, say, 15 picks this year, one might have to point a finger somewhere other than at the quarterback.